We at BNW hope you all had a great and relaxing Christmas this past Wednesday…and now that you have all that sweet sweet Holiday Money burning a hole in your pocket it's time to see what comics and stuff will be coming out this New Years Eve!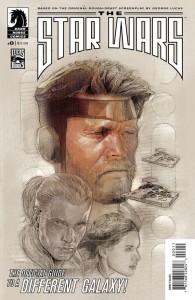 Star Wars #0 (of 8) – A companion to the eight-issue adaptation of The Star Wars, this is an exclusive peek behind the scenes at the designs that have brought a new-yet incredibly familiar-galaxy to life. Included in this volume are the never-before-seen comics sequences that were used in Dark Horse's pitch to George Lucas!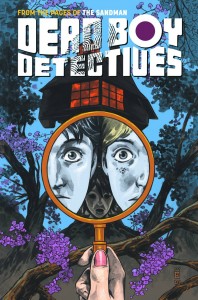 Dead Boy Detectives #1 – Straight outta the pages of Neil Gaiman's Sandman Vertigo is bringing you an all new series featuring the Dead Boy Detectives Edwin Paine and Charles Rowland! With this and the all new Sandman series going on right now what more could a Gaiman fan ask for as we enter 2014!
The Twilight Zone #1 – J. Michael Straczynski is bringing the Twilight Zone to comics form with covers by Francesco Francavilla…what more do you need to know!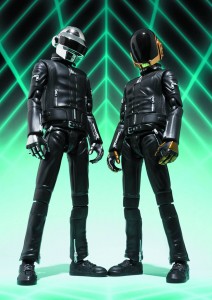 Daft Punk S. H. Figuarts Action figures – Daft Punk Action figures. Daft Punk Action figures! DAFT PUNK ACTION FIGURES!!!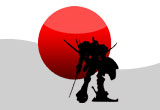 COMICS AND MAGAZINES
Adventures Of Superman #8 




All New Soulfire #2




All Star Western #26 




Aquaman #26 




Artifacts #33




Atomic Robo Savage Sword Of Dr Dinosaur #4 (OF 5)




Bad Blood #1 (OF 5)




Baltimore Chapel Of Bones #1 (OF 2) 




Batman The Dark Knight #26 




Batwoman #26   




Betty & Veronica Double Digest #219




Beware The Batman #3   




Catalyst Comix #7 (OF 9)




Catwoman #26 




Clone #13    




Damian Son Of Batman #3 (OF 4)




Dead Boy Detectives #1 




Deadworld Restoration #2 (OF 4)




Executive Assistant Assassins #17




Fables #136




Flash #26  




Forever Evil Argus #3 (OF 6)




Garfield #21  




GI Joe #12  




Grindhouse Doors Open At Midnight #4 (OF 8)




Guardians Of Galaxy #10 




He Man And The Masters Of The Universe #9 




Injustice Gods Among Us #12 




Jennifer Blood #34




Judge Dredd Classics #7




Juice Squeezers #1 (OF 4)




Justice League Dark #26 




Knights Of The Dinner Table #204




Larfleeze #6   




Legenderry A Steampunk Adv #1 (OF 7)   




Mad Magazine #525




Manhattan Projects #17   




Michael Avon Oemings Victories #8 




New Avengers #13.INH  




Occultist #4 (OF 5) 




Previews #304 January 2014


     

Marvel Previews January 2014 Extras




Prophet #41  




Rachel Rising #22




Red Lanterns #26    




Rocket Girl #3  




Savage Wolverine #13




Sin Boldly One Shot 




Sonic Universe #59 




Star Wars #0 (OF 8)




Superior Foes Of Spider-Man #7  




Superman #26     




Superman Unchained #5 




Talon #14       




Thunder Agents #5  




Teen Titans #26   




Terminator Salvation Final Battle #2 (OF 12)




Todd The Ugliest Kid On Earth #8   




Tom Strong And The Planet Of Peril #6 (OF 6)   




True Lives O/T Fabulous Killjoys #6 (OF 6)




Twilight Zone #1




Vampirella Southern Gothic #4 (OF 5)
TRADE PAPERBACKS, GRAPHIC NOVELS, HARDCOVERS AND MANGA

Batman Arkham Unhinged Hc Vol 03




Batman Arkham Unhinged Tp Vol 02




Batman Judge Dredd Tp          




Deadpool By Joe Kelly Omnibus Hc Dm Var Ed




District 14 Hc Season 02 




Doctor Who Prisoners Of Time Dlx Hc




Hellblazer Tp Vol 07 Tainted Love 




Judge Dredd (IDW) Tp Vol 03  




Marvel Fact Files Special #1 Thor




My Little Pony Digest Tp Vol 02 




My Little Pony Friendship Is Magic Tp Vol 03 




New Avengers Prem Hc Vol 02 Infinity




Shadowman Tp Vol 03 Deadside Blues 




Superboy Tp Vol 03 Lost




Transformers Regeneration One Tp Vol 03    




Walter Simonson Mighty Thor Artist Ed Hc New Ptg
TOYS
Daft Punk Guy-Manuel S.H.Figuarts Af 




Daft Punk Thomas S.H.Figuarts Af




Doctor Who 10th Doctor 5in Af 




Doctor Who 10th Doctor 5in Af Blue Suit Ver 




Pop Movies Jay Vinyl Fig
ODDS AND ENDS
DC Batman Automobilia Fig Coll Mag #22 Batman #164




DC Chess Fig Coll Mag Special #3 Superman & Lex Luthor




Doctor Who 10th Doctor 5in Af Blue Suit Ver 




Hobbit Gollum Mini-Bust




Hobgoblin Statue 




Marvel Infinity Gauntlet Bottle Opener




Rogue Modern Statue




Underworld Selene 1/9 Scale Statue