It's the last week of comics for November. Comics also come out on the day before Thanksgiving! So get your comics fix so you'll have something to read when you've become too lazy to move (when you're full of that sweet sweet turkey)! Here's what' we'll have!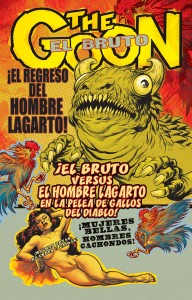 The Goon #44 – Well well well. If it isn't my favorite comic book. Where've ya been for the last year!?! I've missed you so much!!! I can't even remember what that heck was happening in this book but I'm glad Eric Powell has brought me another issue…that movie stuff seems to be taking up a lot of his time.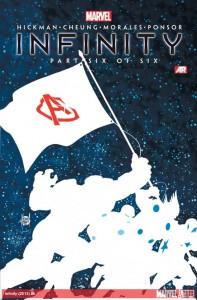 Infinity #6 – Let's hope this 64 page conclusion is as awesome as I am hoping it is…Hickman hasn't let me down yet! 64 pages!!!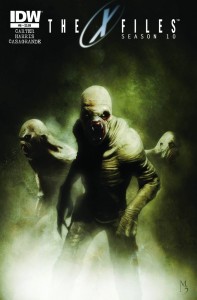 The X-Files Season 10 #6  – When "The Host" aired on Friday September 23, 1994 it changed my world forever (I had a soccer tournament the next day and was terrified to use the port-a-potty next to the woods that looked just like the one in the episode that the Flukeman crawls into). The episode ends (SPOILER for a 19 year old show) with Mulder cutting the Flukeman in half…but any 6th grade science student knows that means there would be (or should be!) 2 Flukemen! I've been waiting 19 years for more Flukeman…no pressure or anything here guys…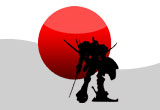 COMICS AND MAGAZINES
Adventures Of Superman #7  




All New Fathom #4 (OF 8 )




All New X-Men #19




All Star Western #25 




Aphrodite Ix #6




Aquaman #25   




Artifacts #32




Avengers Arena #18 




Avengers Assemble #21




Bart Simpson Comics #87 




Batman The Dark Knight #25




Bedlam #10




Betty & Veronica Double Digest #218




Beware The Batman #2  




Black Science #1




Buck Rogers In 25th Century #3 (OF 4 )




Captain Midnight #5  




Cataclysm Ultimate X-Men #1 (OF 3 ) 




Catwoman #25 




Conan People O/T Black Circle #2 (OF 4 ) 




Criminal Macabre Eyes Of Frankenstein #3 (OF 4 )




Crossed Badlands #42




Cryptozoic Man #1 (OF 4 ) 2nd Ptg   




Cryptozoic Man #2 (OF 4 )  




Damian Son Of Batman #2 (OF 4 )    




Danger Girl The Chase #3 (OF 4 )




Dark Shadows #23 




Deadpool Annual #1  




Department Of Monsterology #1 (OF 4 ) 




Doctor Who Vol 3 #15 




Fanboys Vs Zombies #20




Ferals #18




FF #14       




Five Ghosts #7  




Flash #25 




Forever Evil Argus #2 (OF 6 )  




Ghostbusters #10  




Gi Joe Special Missions #9  




Godzilla Rulers Of The Earth #6




Goon #44




Green Team Teen Trillionaires #6 




Hawkeye #14 




Hoax Hunters #12  




Indestructible Hulk #16  




Infinity #6 (OF 6 )




Infinity Heist #3 (OF 4 )




Infinity Hunt #4 (OF 4 )




Injustice Gods Among Us #11  




Itty Bitty Hellboy #4 (OF 5)




Judge Dredd #13    




Justice League Dark #25




Kick-Ass 3 #5 (OF 8)




Larfleeze #5  




Letter 44 #2




Marvel Universe Ultimate Spider-Man #20




Mass Effect Foundation #5 




Massive #17  




Maxx Maxximized #1




Mind Mgmt #17 




Morning Glories #35




New Avengers #12 




Nova #10




Pathfinder Goblins #5 (OF 5)   




Peanuts Vol 2 #13




Powerpuff Girls #3 




Powers Bureau #8 




Pretty Deadly #2




Previews #303 December 2013


     

Marvel Previews December 2013 Extras




Rat Queens #2 2nd Ptg 




Rat Queens #3 




Red Lanterns #25




Revival #15




Robert E Howards Savage Sword #6 




Saga #16 




Sandman Overture #1 Special Edition




Savage Wolverine #12 




Scarlet Spider #24 




Shadow #20




Sidekick #4




Sledgehammer 44 Lightning War #1 (OF 3)  




Sonic Super Digest #5




Sonic Super Special Magazine #9




Sonic Universe #58 




Star Trek Magazine 2014 Special #0 




Star Trek Ongoing #27  




Star Wars Legacy Ii #9




Superior Carnage #5 (OF 5) 




Superior Spider-Man #22 




Superman #25  




Talon #13 




Tarot Witch Of The Black Rose #83




Teen Titans #25




Thief Of Thieves #18




Thunder Agents #4 




TMNT Ongoing #28




Tom Strong And The Planet Of Peril #5 (OF 6)




Transformers Regeneration One #96




Transformers Robots In Disguise #23




Uncanny Avengers #14




Uncanny X-Force #14  




Walking Dead #117




Wolverine And X-Men #38




Wolverine And X-Men Annual #1 




X-Files Season 10 #6
TRADE PAPERBACKS, GRAPHIC NOVELS, HARDCOVERS AND MANGA

100 Bullets Hc Book 05




Attack On Titan Gn Vol 09




Batman & Robin Hc Vol 03 Death Of The Family 




Batman & Robin Tp Vol 02 Pearl




Batman Incorporated Hc Vol 02 Gothams Most Wanted  




Batman Incorporated Vol 01 Demon Star




BPRDVampire Tp




Captain America Prem Hc Vol 02 Castaway Dimension




Fantastic Voyage Of Lady Rozenbilt Hc




Gambit Tp Vol 03 King Of Thieves 




Green Arrow Tp Vol 01 Hunters Moon




Joker Clown Prince Of Crime Tp




Lois Lane A Celebration Of 75 Years Hc  




Pink Gn




Polar Came From The Cold Hc 




Red Hood And The Outlaws Tp Vol 03 Death Of Family 




Sailor Moon Short Stories Vol 02




Sex Tp Vol 01 Summer Of Hard 




Shadow 1941 Hitlers Astrologer Hc




Signal To Noise Hc




Smurfs Anthology Hc Vol 02




Sonic Universe Tp Vol 06 Treasure Team Tango 




Spider-Man And Wolverine By Wells And Madureira Hc




Superman A Celebration Of 75 Years Hc 




Superman Hel On Earth Hc




Transformers Prime Beast Hunters Tp Digest Vol 01 
TOYS
DC Comics The New 52 Swamp Thing Deluxe Af 




Marvel Universe Af Asst
ODDS AND ENDS
DC Batman Automobilia Fig Coll Mag #20 




DC Batman Automobilia Fig Coll Mag #21 




St Borg Cube Keyring Torch (Flashlight)

AND DON'T FORGET ABOUT BLACK FRIDAY!: