For the first time EVER Brave New Worlds will be not just open on Black Friday but we will be offering deals and savings on all sorts of cool stuff!!! Check it out!
Swing by either BNW location on Friday November 29th (that is if you can break away from that sweet sweet turkey coma)! We'll be opening our doors a full two hours early (craziness!)! All the items listed below will be first come first served & while supplies last! So if you want some of the real good stuff be there or be square when the doors open!*(If you were wondering there is in fact a Facebook Event)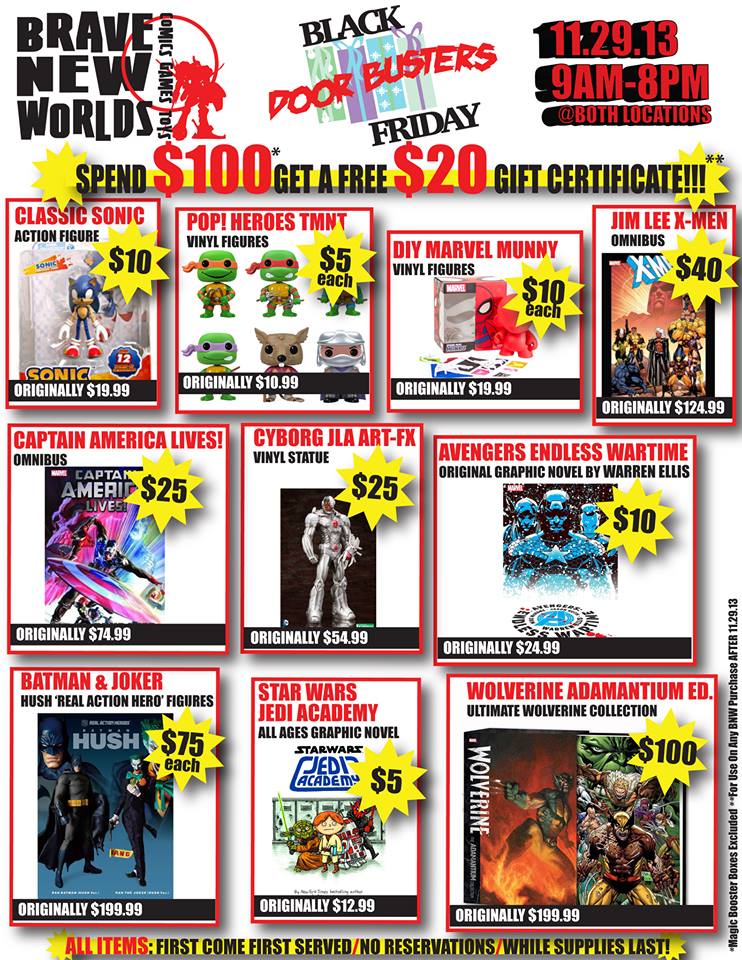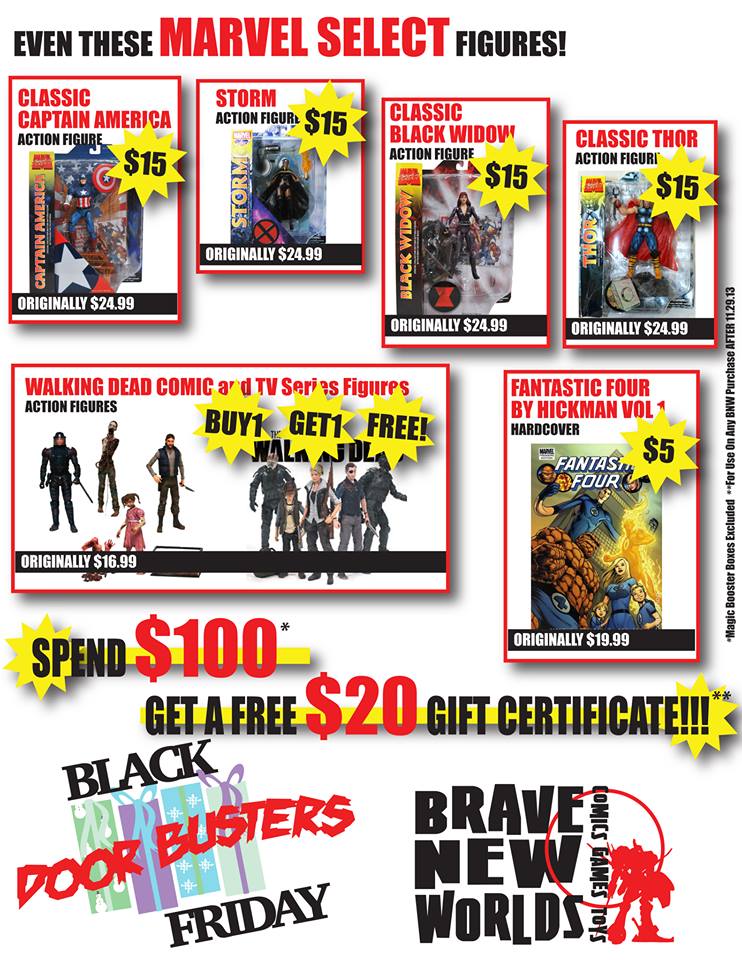 *please don't be like all those crazy walmart shoppers we'll all be hearing about at 8pm or some crap on thanksgiving day…how they trampled some poor elderly lady just to get the latest betamax vcr or some other thing…let's behave like civilized nerds n stuff here people.