This week in comics features an extra sized issue of Batman, a Walking Dead milestone (and a Midnight release), a new graphic novel by Paul Pope, another all new exciting series from Vertigo and an Archie comic series full of Zombies! It's gonna be a good week!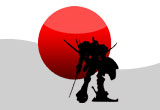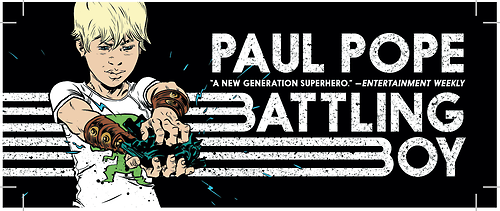 Comics' rock star Paul Pop unveils his latest creation Battling Boy this week (you should have picked up the Death of Haggard West one shot prequel a few months ago to get psyched for this!) and it's an awesome love letter to all things Kirby! You know you want it!
And then they got me to read an Archie comic!… I mean I've never even read the one where the Punisher shows up in Riverdale but I will sure as heck be checking out this zombified Archie book!
COMICS AND MAGAZINES
A1 #5
Abe Sapien #6 
Adventure Time Candy Capers #4 (OF 6 )
Afterlife With Archie #1 F
Americas Got Powers #7 (OF 7 )
Archer & Armstrong #14
Astonishing X-Men #68 
Astro City #5   
Avengers AI #4
Avengers Arena #16
Batgirl #24
Batman #24 
Batman Arkham Unhinged #19  
Batman Lil Gotham #7 
Buck Rogers In 25th Century #2 (OF 4 ) 
Bushido #2 (OF 5 ) 
Captain America #12  
Chew #37
Coffin Hill #1 
Constantine #7 
Creepy Comics #14   
Crossed Badlands #38
Cryptozoic Man #1 (OF 4 ) 
Deadpool #18 
Deathmatch #10
Dexter #4 (OF 5 )  
Eternal Warrior #2 
Fbp Federal Bureau Of Physics #4 
Fearless Defenders #10
Forever Evil Arkham War #1 (OF 6) 
Fubar By The Sword #2 (OF 2)
George Rr Martin Skin Trade #3
Ghostbusters #8 
Ghosted #4 
GI Joe Special Missions #8
Green Lantern Corps #24
Halo Initiation #3 (OF 3)
Herobear & The Kid Inheritance #3 (OF 5)
Hi Fructose Magazine Quarterly #29
Hoax Hunters #11 
I Vampire Tp Vol 03 Wave Of Mutilation
Infinity #4 (OF 6 ) 
Jirni #5 (OF 5 )
Judge Dredd #11       
Katana #8 
Kevin Keller #11 
Lords Of Mars #3 (OF 6 )
Magic The Gathering Theros #1
Manhattan Projects #15 
Miniature Jesus #5 (OF 5 ) 
Multiple Warheads Down Fall One Shot 
Nightwing #24   
Owl #4 (OF 4 ) 
Pathfinder #9 
Peter Panzerfaust #15
Popeye Classics Ongoing #15 
Rachel Rising #20     
Red Sonja #4
Rocket Girl #1  
Shaolin Cowboy #1
Sidekick #3 
Smallville Season 11 #18  
Sons Of Anarchy #2 (OF 6 )
Spongebob Comics #25
Star Wars #10 
Suicide Squad #24
Superboy #24 
Superior Spider-Man Team Up #4
Superman Wonder Woman #1
Think Tank #10 
Thor God Of Thunder #14
Three #1   
Transformers Robots In Disguise #21 
Trillium #1 (OF 8 ) 2nd Ptg
Trinity Of Sin The Phantom Stranger #12 
Triple Helix #1 (OF 4)  
Ultimate Comics X-Men #32
Uncanny X-Force #12 
Walking Dead #1 10th Anniversary Ed 
Walking Dead #115
Walking Dead Tyreese Special
Warlord Of Mars #28
Wolverine #10 
Worlds Finest #16
X #6
X-Men #6

TRADE PAPERBACKS, GRAPHIC NOVELS, HARDCOVERS AND MANGA
Batman Tp Vol 02 The City Of Owls
Battling Boy Gn Vol 01
Best American Comics HC 2013 
Btvs Season 9 Tp Vol 04 Welcome To Team 
Chronicles Of King Conan Tp Vol 06 
Colder Tp 
Complete Crumb Comics Tp Vol 17 Cave Wimp 
Dark Tower Gunslinger Tp Man In Black
Explorer Sc Vol 02 Lost Islands  
Fran HC 
Intensely Dumb Mad Tp
Lazarus Tp Vol 01
Love And Rockets New Stories Tp Vol 06 
Love Is The Law Sc Novel 
Lucifer Tp Vol 02
Marvel Universe Hulk Agents Of Smash #1 (OF 4)
Mind Mgmt Hc Vol 02 Futurist 
Palookaville Hc Vol 21
Star Wars Ewoks Shadows Endor GN
Thanos Rising Tp   
Trigun Omnibus Tp
Triton Of The Sea GN Vol 01 (OF 2 )
Walking Dead Novel HC Vol 03 Fall Of Governor

TOYS
DC Comics Super Villains Black Manta Af
DC Comics Super Villains Joker Af       
Halo 4 Series 2 Af Asst
Marvel Universe Af Asst
Sailor Moon S.H.Figuarts Af
Walking Dead Tv Series 4 Af Asst
ODDS AND ENDS
DC Comics Bombshells Wonder Woman Statue  
DC Comics 24pc Playing Card Asst 
Injustice Grid 22x34 Poster
Joker Arkham Asylum 24x36 Poster
Man Of Steel Heat Vision 22x34 Poster 
Ms Marvel 70s Version Statue
Pez Avengers Movie Blister Pack Asst 
Punisher Pistols 22 X 34 Poster
Superman The Man Of Steel Statue By Rags Morales