The kids are back in school, we're midway thru September already and it's still Villains Month! HERE'S MORE COMICS!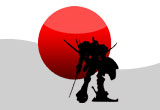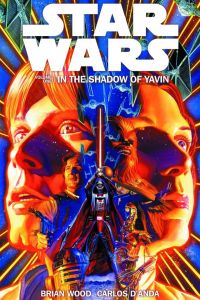 STAR WARS: In The Shadow of Yavin Vol 1!
The Rebel Alliance has blown up the Death Star and crippled the Empire. What do they do before they all get to Hoth?! How long of a period of time was there between the movies? Find out here as Brian Wood tells us the story after the medal ceremony at the end of New Hope thru the opening scrawl of The Empire Strikes Back!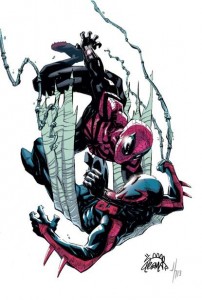 Superior Spider-Man #18
Bet you thought there were enough wallcrawlers out there and that Spiderman 2099 was long gone with other 90s concepts. You thought wrong!
COMICS AND MAGAZINES
Zero #1
100 Bullets Brother Lono #4 (OF 8 )
Action Comics #23.3 Lex Luthor
Adventure Time #20
All New Executive Assistant Iris #1
Aphrodite IX #5
Archie & Friends Double Digest #31
Archie Double Digest #243
Arrow #11
Batman #23.3 Penguin
Batman 66 #3
Batman And Robin #23.3 Ras Al Ghul
Batman Beyond Universe #2
Batman The Dark Knight #23.3 Clayface
Bettie Page In Danger #9
Bloodshot & Hard Corps #14
Bounce #5
Bprd Hell On Earth #111
Bravest Warriors #12
Bubblegun #3 (OF 5 )
Buzzkill #1 (OF 4 )
Cable and X-Force #14
Captain Marvel #16
Conan The Barbarian #20
Crossed Special 2013
Cyber Force #6
Daredevil #31
Dark Shadows #20
Darkness #115
Detective Comics #23.3 Scarecrow
Doctor Who Classics #4
Doctor Who Vol 3 #13
Dream Thief #5 (OF 5 )
East of West #4 2nd Ptg
Fables #133
Flash #23.3 Rogues
Ghostbusters #7
Ghosted #2 2nd Ptg
Great Pacific #10
Green Lantern #23.3 Black Hand
Harbinger #16
Hellraiser Dark Watch #8
Infinity #3 (OF 6 )
Jennifer Blood #31
Justice League #23.3 Dial E
Justice League Dark #23.2 Eclipso
Justice League Of America #7.3 Shadow Thief
Juxtapoz #153 Oct 2013
Kiss Me Satan #1 (OF 5 )
Lone Ranger #18
Mega Man #29
Mice Templar Iv Legend #7
Mind The Gap #14
Morbius Living Vampire #9
Morning Glories #31
New Avengers #10
Peter Panzerfaust #14
Popeye Classics Ongoing #14
Powers Bureau #7
Savage Dragon #191
Savage Wolverine #8
Secret Avengers #9
Shadow Annual 2013
Six Gun Gorilla #4 (OF 6 )
Sixth Gun #34
Sonic Universe #56
Star Wars Dark Times Spark Remains #3 (OF 5 )
Strain The Fall #3
Superior Carnage #3 (OF 5 )
Superior Spider-Man #18
Superman #23.3 Hel
Supurbia Ongoing #11
Swamp Thing #23.1 Arcane
Teen Titans #23.2 Deathstroke
Thor God Of Thunder #13
Thunder Agents #2
Thunderbolts #15
Tmnt New Animated Adventures #3
Transformers Regeneration One #0
Ultimate Comics X-Men #31
Uncanny X-Men #12
Vampirella #34
Venom #41
Wolverine Max #11
Wonder Woman #23.1 Cheetah
X-Files Season 10 #4
X-Men Legacy #17
X-O Manowar #17
TRADE PAPERBACKS, GRAPHIC NOVELS, HARDCOVERS AND MANGA
All New X-Men Prem Hc Vol 03 Out Of Their Depth
Arrow Tp Vol 01
Batwoman HC Vol 03 Worlds Finest
Batwoman Tp Vol 02 To Drown The World
Bomb Queen Dlx Ed HC Vol 03
Century West OGN
Comix Retrospective Spiegelman HC
Dna Failure Gn
Five Ghosts Tp Vol 01 Haunting Of Fabian Gray
Harbinger Wars Tp
Lost Boy Gn
Neil Gaiman Fortunately The Milk HC
Pompeii GN
Reggie 12 HC
Sailor Moon Short Stories Vol 01
School Spirits HC
Secret Society Of Super Villains Tp Vol 01
Sixth Gun Tp Vol 05
Smash GN Vol 01 Trial By Fire
Star Wars Dark Times Tp Vol 06 Fire Carrier
Star Wars Tp Vol 01 In The Shadow Of Yavin
Stormwatch Tp Vol 03 Betrayal
Stumptown HC Vol 02
Technopriests Supreme Collection HC
Transformers Robots In Disguise Tp Vol 04
Unwritten HC Tommy Taylor & The Ship That Sank Twice
Walking Dead Spanish Language Ed Tp Vol 01
TOYS
Hush Scarecrow Nightwing Poison Ivy Af 3 Pack
Iron Man Legends 6-In Af Asst
Marvel Universe Af Asst
Sonic 20th Ann 6in Af
ODDS AND ENDS
Doctor Who Titans Mini Fig Blind Box Ser 02
Kid Robot Futurama Keychains Ser 1
Kid Robot Marvel Labbits Blind Box
Kid Robot Simpsons Treehouse Of Horrors Blind Box
Kid Robot Simpsons Keychains Ser 1