Here's the comics list for the Second Week of September (aka DC's Villain's Month)!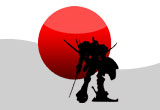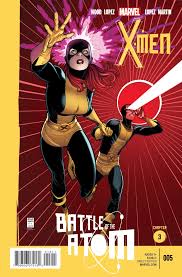 The past X-Men and the current X-Men AND the Future X-Men are all here in X-Men #5! Hope you didn't miss the first two issues of Battle of the Atom (OUT NOW!)…especially with that special guest that sowed up in part 2!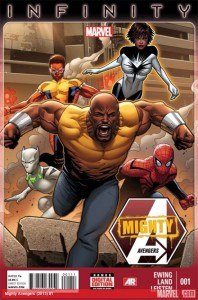 There's some fuss on the internet about this comic…I just wanna know who that Spider-man is! With all those Avengers out in space it looks like it's about time Luke Cage to kick some @$$ back home! Bring on Mighty Avengers #1!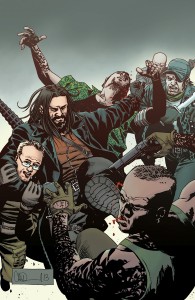 Walking Dead #114…
COMICS AND MAGAZINES
Action Comics #23.2 Zod
Adventure Time Candy Capers #3 (OF 6 )
Aquaman #23.1 Black Manta
Archer & Armstrong #13
Astonishing X-Men #67
Astro City #4
Avengers #19
Avengers Arena #15
Ballistic #2
Batman #23.2 Riddler
Batman And Robin #23.2 Court Of Owls
Batman Arkham Unhinged #18
Batman Lil Gotham #6
Batman The Dark Knight #23.2 Mr Freeze
Bionic Man #23
Brain Boy #1
BTVS Season 9 Freefall #25
Captain America #11
Clint 2.0 #8
Clone #10
Deadpool #16
Dejah Thoris & Green Men Of Mars #6
Detective Comics #23.2 Harley Quinn
Doctor Who Special #35
Dr Who Magazine #463
Earth 2 #15.2 Solomon Grundy
Eternal Warrior #1
Executive Assistant Iris Vol 3 #5
Fantastic Four #12
FBP Federal Bureau Of Physics #1 2nd Ptg
FBP Federal Bureau Of Physics #3
Fearless Defenders #9
Femforce #164
Flash #23.2 Reverse Flash
G Fan #103
Ghosted #3
Green Lantern #23.2 Mongul
Grimm #5
Halo Initiation #2 (OF 3 )
Herobear & The Kid Inheritance #2 (OF 5 )
Homecoming #4
Indestructible Hulk #13
Infinity Hunt #1 (OF 4 )
Justice League #23.2 Lobo
Justice League Of America #7.2 Killer Frost
Kick-Ass 3 #3 (OF 8 )
Kings Watch #1 (OF 5 )
Knights Of The Dinner Table #201
Liberator #3 (OF 4 )
Locke & Key Alpha #1 (OF 2 )
Low Society One Shot
Manhattan Projects #14
Mars Attacks Judge Dredd #1 (OF 4 )
Marvel Universe Avengers Earths Heroes #18
Mighty Avengers #1
My Little Pony Micro Series #8 Celestia
Prophet #39
Rachel Rising #19
Red Sonja #3
Robocop Last Stand #2 (OF 8 )
Shadow #17
Shadow Green Hornet Dark Nights #3 (OF 5 )
Sidekick #2
Smallville Season 11 #17
Sons Of Anarchy #1 (OF 6 )
Spongebob Comics #24
Star Wars #9
Superman #23.2 Brainiac
Teen Titans #23.1 Trigon
The Spider #14
Tmnt Villain Microseries #6 Hun
Transformers Monstrosity #4 (OF 4 )
True Lives O/T Fabulous Killjoys #4 (OF 6 )
Ultimate Comics Ultimates #30
Uncanny X-Force #11
Vampirella Southern Gothic #2 (OF 5 )
Walking Dead #114
Wolverine #9
X #5
X-Files Season 10 #1 3rd Ptg
X-Men #5

TRADE PAPERBACKS, GRAPHIC NOVELS, HARDCOVERS AND MANGA
Blade Of The Immortal Tp Vol 27 Mist Spiders Web
BPRD 1948 Tp
Diesel Sweeties Gn Vol 01 Im A Rocker I Rock Out
East Of West Tp Vol 01 The Promise
Essential Avengers Tp Vol 09
Everybody Is Stupid Except For Me Hc Expanded Ed
Five Weapons Making The Grade Tp
Green Arrow Tp Vol 03 Harrow
Halloween Legion Great Goblin Invasion HC
Hellraiser Dark Watch Tp Vol 01
Indestructible Hulk Prem Hc Vol 02 Gods And Monsters
Inhumans By Paul Jenkins And Jae Lee Hc
Little Tommy Lost Tp Vol 01
Louis Riel A Comic Strip Biography Tp 10th Ann Ed
My Little Pony Friendship Is Magic Tp Vol 02
Rasl Comp HC
Robocop Tp
Shield By Steranko Tp Complete Collection
Stitched Tp Vol 02
Street Fighter Classic HCVol 01 Hadoken
Street Fighter Origins Akuma HC
Superior Spider-Man Hc Vol 01
Uncanny X-Men Omnibus HC Vol 01 New Ptg
Wolverine And X-Men By Jason Aaron Tp Vol 06
Wonder Woman HCVol 03
Wonder Woman Tp Vol 02
TOYS
Batman Unlimited 6in Beware The Batman Af
Count Calorie Vinyl Fig
Futurama Encore Collection 2 Af Asst
ODDS AND ENDS
Captain America Full Mask
Carnage Vinyl Mask Adult
Daredevil Fine Art Statue
DC Comics Cyborg Artfx+ Statue New 52 Ver
Iron Man 3 Mk 42 Artfx Statue
Spider-Man Deluxe Mask
Sw Jango Fett Artfx+ Statue Ep Ii Ver
Venom Vinyl Mask Adult
Wolverine Deluxe Mask Adult
Yellow Lantern 1:1 Power Battery Prop W Ring