September is here and it's gonna be a crazy week at Brave New Worlds! Here's the insane list of awesome stuff we'll have for you as of Wednesday September 4, 2013!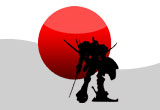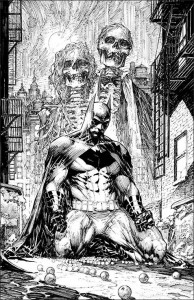 In an insane week of comics how do I spotlight a few for you to be sure to check out…I dunno. So I'll start with Batman Black and White #1. I mean with a talent list like this how can you go wrong?!:
Written by CHIP KIDD, NEAL ADAMS, JOE QUINONES, MARIS WICKS, JOHN ARCUDI and HOWARD MACKIE
Art by MICHAEL CHO, NEAL ADAMS, JOE QUINONES, SEAN MURPHY and CHRIS SAMNEE
Cover by MARC SILVESTRI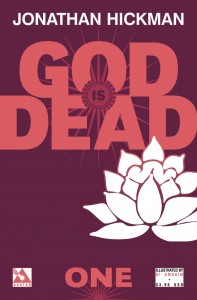 Besides having INFINITY #2 out this week Jonathan Hickman also brings us a new creator owned series from Avatar Press. Anymore if it says Hickman anywhere on the cover you know it's gonna be good. (sorta like Smuckers but with no jelly)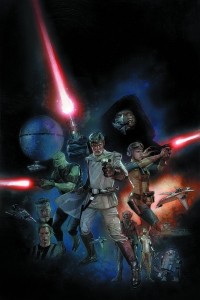 Oh yea there's also this little book coming out based on the first draft of some movie script that will probably not be important in pop culture nor impact movies in any way. It's called Star Wars and this comic is based on some guy named George Lucas' initial ideas. We'll just have to see if he's any good…
COMICS AND MAGAZINES
12 Reasons To Die #3
Absolution Rubicon #3
Action Comics #23.1 Cyborg Superman
All New X-Men #16
Ame Comi Girls #7
Archie #647
Army Of Darkness Vs Hack Slash #2 (OF 6)
Avengers Ai #3
Baltimore Infernal Train #1 (OF 3)
Batman #23.1 Joker
Batman And Robin #23.1 Two Face
Batman Black & White #1 (OF 6)
Batman The Dark Knight #23.1 Ventriloquist
Betty & Veronica Double Digest #215
Black Bat #5
Blackacre #10
Catalyst Comix #3 (OF 9)
Charismagic Vol 2 #5 (OF 6)
Chew #36
Codename Action #1 (OF 6)
Danger Girl The Chase #1 (OF 4)
Daredevil Dark Nights #4 (OF 8)
Dc Vs Masters Of The Universe #1 (OF 6)
Deadpool Kills Deadpool #3 (OF 4)
Deathmatch #9
Detective Comics #23.1 Poison Ivy
Dexter #3 (OF 5)
Django Unchained #7 (OF 7)
Earth 2 #15.1 Desaad
Emerald City Of Oz #3 (OF 5)
Fairest #19
Flash #23.1 Grodd
Forever Evil #1 (OF 7)
Garfield #17
Gi Joe Cobra Files #6
God Is Dead #1 (OF 6)
Green Arrow #23.1 Count Vertigo
Green Lantern #23.1 Relic
Haunted Horror #6
Hit #1 (OF 4)
Hoax Hunters #10
Infinity #2 (OF 6)
Injustice Gods Among Us #6 2nd Ptg
Invincible #105
Invincible Universe #6
Iron Man #15
Justice League #23.1 Darkseid
Justice League Dark #23.1 Creeper
Justice League Of America #7.1 Deadshot
Legends Of The Dark Knight #12
Lords Of Mars #2 (OF 6)
Mad Magazine #523
Michael Avon Oemings Victories #5
Mouse Guard Legends O/T Guard Vol 2 #2
Owl #3 (OF 4)
Pathfinder Goblins #2 (OF 5)
Quantum & Woody #3
Reality Check #1
Satellite Sam #3
Scooby Doo Where Are You #37
Shadow Year One #5 (OF 10)
Shadowman #10
Sheltered #3
Sonic Super Special Magazine #8 Sticker Spectacular
Sonic The Hedgehog #252
Spawn #235
Star Wars #1 (OF 8) Lucas Draft
Suicide Risk #5
Superior Foes Of Spider-Man Now #3
Superior Spider-Man #17
Superman #23.1 Bizarro
Trillium #2 (OF 8)
Uber #5
Venom #40
Warlord Of Mars Dejah Thoris #29
Witchblade #169
X-Factor #262
X-Men Battle Of Atom #1 (OF 2)
X-Men Legacy #16

TRADE PAPERBACKS, GRAPHIC NOVELS, HARDCOVERS AND MANGA
Age Of Ultron HC
American Born Chinese SC New Ptg
American Vampire Tp Vol 04
Animal Man Tp Vol 03 Rotworld The Red Kingdom
Barrage Tp Vol 01
Batman Legends Of The Dark Knight Tp Vol 01
Green Lantern HC Rise O/T Third Army
Infinity Gauntlet Aftermath Tp
Judge Dredd (IDW) Tp Vol 02
Legend Of Luther Strode Tp Vol 02
Marvel Chronicle Year By Year HC
Mocking Dead #1 (OF 4)
Morning Glories Tp Vol 05
Necessary Evil The Villains Of The DC Universe Tp
Ng Evangelion Shinji Detective Diary Tp Vol 01
Nova Prem HC Origin
Once Upon A Time Shadow Of The Queen Premiere HC
Simpsons Comics Colossal Compendium Tp Vol 01
Star Wars Jedi Academy YR HC
Walking Dead HC Vol 09
TOYS
Breaking Bad Walter White 6-In Af
Breaking Bad Walter White Px Blue Hazmat 6-In Af
Hanna Barbera Space Ghost 6-In Af
Justice League Bendable Figure Box Set
Marvel Select Wolverine 2 Movie Af
Sonic & Amy Comic Af Pack
Sonic & Blaze Comic Af Pack
ODDS AND ENDS
Batman Adult Mask
Batman Arkham City Joker 3/4 Vinyl Mask
DC Batman Automobilia Fig Coll Mag #13
DC Batman Automobilia Fig Coll Mag #15
DC Batman Automobilia Fig Coll Mag #16
DC Batman Automobilia Fig Coll Mag Special
DC Comics Cover Girls Batgirl Statue
DC Unlimited 6in Gunmetal Injustice Batman Af
DC Unlimited 6in Injustice Green Lantern Af
Gentle Giant Avengers Movie Hulk Mini-Bust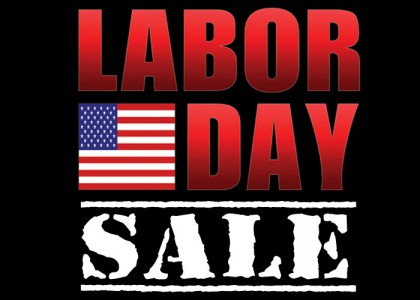 Also don't miss the Labor Day Sale! 15% OFF EVERYTHING* in both shops from 11am-4pm ONLY!
*except HOT TOYS Action Figures (sorry)