Another week another shipment of new comics!  ALSO have you seen the huge collection of old comics Willow Grove just got?! Holy Crap!!! Ok now onto that list of New Comics!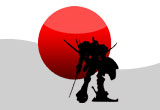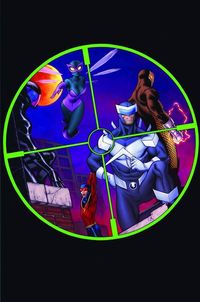 The Superior Foes of Spider-man really surprised us with issue #1! Can't wait to see what's next for this book! (Michelle has compared it to Hawkeye for villains so maybe give it a shot if you like Hawkeye)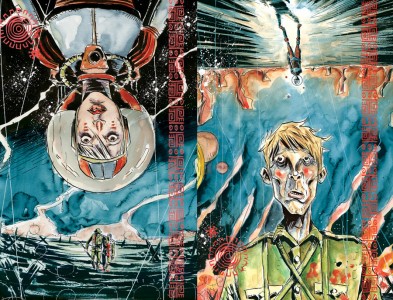 Jeff Lemire is back at Vertigo with the new series Trillium and it looks awesome!!! It takes place in the year 3797 and the year 1921! What?! We can't wait!
COMICS AND MAGAZINES
Abe Sapien #5
Action Comics #23
All New X-Men #15
Ame Comi Girls #6
Artifacts #30
Atomic Robo Real Science Adv #9
Atomic Robo Savage Sword Of Dr Dinosaur #2 (OF 5)
Avengers #17
Avengers AI #2
Batwing #23
Black Bat #4
Blackacre #9
Buck Rogers In 25th Century #1 (OF 4)
Burn The Orphanage Born To Lose #1 (OF 3)
Cable And X-Force #12
Catalyst Comix #2 (OF 9)
Charismagic Vol 2 #4 (OF 6)
Crossed Badlands #34
Cyber Force #5
Daredevil Dark Nights #3 (OF 8)
Dark Shadows #19
Dark Tower Gunslinger So Fell Lord Perth #1
Deadpool Kills Deadpool #2 (OF 4)
Detective Comics #23
Dial H #15
Draw #25
Dungeons & Dragons Cutter #4 (OF 5)
Earth 2 #15
Emerald City Of Oz #2 (OF 5)
Fairest #18
Famous Monsters Of Filmland #269
Fatale #16
Game Of Thrones #16
Garfield #16
George Rr Martin Skin Trade #2
Gi Joe Cobra Files #5
Girls And Corpses Magazine Summer 2013
Godzilla Rulers Of The Earth #2
Green Arrow #23
Green Lantern #23
Guardians Of Galaxy #4 2nd Ptg
Hawkeye #11 2nd Ptg Var
Helheim #6
Higher Earth #9
Hunger #2 (OF 4)
Invincible Universe #5
Iron Man #14
Jack Kirby Collector #61
Kevin Keller #10
Kick-Ass 3 #2 (OF 8)
Lady Rawhide #1 (OF 5)
Legend Of Luther Strode #6 (OF 6)
Legend Of Oz The Wicked West Ongoing #10
Legends Of The Dark Knight #11
Looney Tunes #214
Lords Of Mars #1 (OF 6)
Manhattan Projects #13
Marvel Universe Avengers Earths Heroes #17
Mega Man #28
Michael Avon Oemings Victories #4 (OF 5)
Miniature Jesus #4 (OF 5)
Monsters From The Vault #32
Movement #4
Owl #2 (OF 4)
Pathfinder Goblins #1 (OF 5)
Planet O/T Apes Cataclysm #12
Prophet #38
Quantum & Woody #2
Red Sonja #1 2nd Ptg
Robocop Last Stand #1 (OF 8)
Satellite Sam #2
Scooby Doo Where Are You #36
Shadow #16
Shadowman #9
Sheltered #2
Sidekick #1
Star Trek Magazine #46 Px Ed
Stormwatch #23
Suicide Risk #4
Superior Carnage #2 (OF 5)
Superior Foes Of Spider-Man Now #2
Superior Spider-Man #15
Swamp Thing #23
Ten Grand #4
Tomarts Action Figure Digest #201
Transformers Monstrosity #3 (OF 4)
Transformers Robots In Disguise #20
Trillium #1 (OF 8)
Trinity Of Sin Pandora #1 2nd Ptg
Trinity Of Sin The Phantom Stranger #11
Vampirella #31
Walking Dead Magazine #5 Px Ed
Warlord Of Mars Dejah Thoris #28
X-Factor #260

TRADE PAPERBACKS, GRAPHIC NOVELS, HARDCOVERS AND MANGA
Alan Moore Fashion Beast Hc
Alan Moore Fashion Beast Tp
Bakuman Tp Vol 20
Batman Arkham Unhinged Hc Vol 02
Batman Arkham Unhinged Tp Vol 01
Certain Scientific Railgun Gn Vol 08
Crossed Tp Vol 06
Daredevil By Mark Waid Prem Hc Vol 05
Dc Comics Super Villains Captain Cold Af
Disturbingly Awful Mad Tp
Garth Ennis Battlefields Tp Vol 07
Iron Man Prem Hc Vol 02 Secret Origin Of Stark
Joe Kubert Tribute To The Creator & Mentor Sc
Kafka Gn (NEW Ptg)
Lone Wolf & Cub Omnibus Tp Vol 02
Naruto Tp Vol 62
Rachel Rising Tp Vol 03 Cemetery Songs
Saucer Country Tp Vol 02 Reticulan Candidate
Savage Wolverine Prem Hc Vol 01 Kill Island
Star Wars Complete Vehicles Hc Updated Ed
Tezuka Twin Knight Gn Vol 01
Thrilling Adventure Hour Hc
Tib & Tumtum Gn Vol 01 Welcome To Tribe
Tmnt Artobiography Hc
Todd The Ugliest Kid On Earth Tp Vol 01
Torpedo Tp Vol 04
Ultimate Spider-Man Ultimate Collection Tp Book 04
Venom Tp Toxin With A Vengeance
Walking Dead Magazine #5 Px Ed
TOYS
Batman Arkham City Solomon Grundy Dlx Af
Captain America 12in Titan Heroes Af
Hellboy 5 Inch Mini Qee Red
Injustice Aquaman Vs Black Adam 2 Pack Af
Injustice Nightwing Vs Superman 2 Pack Af
Mega Man Bass & Treble D-Arts Af Set
Mmpr Green Ranger S.H.Figuarts Af
Mmpr Red Ranger S.H.Figuarts Af
ODDS AND ENDS
Dc Superhero Chess Fig Coll Mag #37 Supergirl
Dc Superhero Chess Fig Coll Mag #38 Lex Luthor
Doctor Who Special Ed 2014 Wall Calendar
Sw Darth Vader Talking Money Bank
Sw Light Saber Bottle Opener
Sw R2-D2 Talking Money Bank