Here's what we will have for you at both shops coming up this Wednesday July 17, 2013!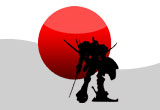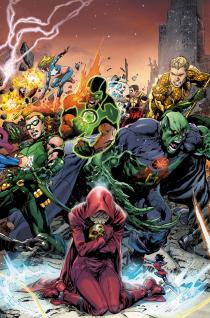 Mr Johns and Mr Reis surprised, me at least, last week with Justice League #21 so I am definitely looking forward to part 2 of Trinity War in Justice League of America #6!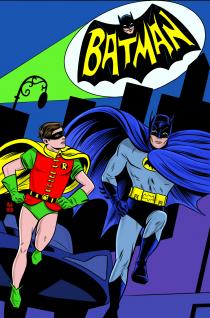 IT"S HERE!
Robin: Atomic batteries to power. Turbines to speed.
Batman: Roger. Ready to move out.
It's finally here! Batman '66! It glorious print! Batman '66! Get it Wednesday!
COMICS AND MAGAZINES
100 Bullets Brother Lono #2 (OF 8)
A Plus X #10
Adventure Time #18
All New X-Men #14
Animal Man #22
Aphrodite Ix #3
Archer & Armstrong (VU) #11
Artifacts #29
Avengers #16
Avengers Assemble #17
Batman 66 #1
Batman And Catwoman #22
Batman Beyond Unlimited #18
Batwoman #22
Bettie Page In Danger #8
Birds Of Prey #22
Blood Brothers #1 (OF 3)
BPRD Hell On Earth #109 Wasteland #3 (OF 3)
Bravest Warriors #10
Cable And X-Force #11
Colonized #4 (OF 4)
Conan The Barbarian #18
Day Men #1
Deadpool #13
Doctor Who Classics #3
Dream Thief #3 (OF 5)
Elephantmen #50
Fables #131
Fantastic Four #10
Fathom Elite Saga #5
FF #9
Gi Joe Special Missions #5
Green Hornet Legacy #39
Green Lantern New Guardians #22
Harbinger Wars (VU) #4 (OF 4)
He Man And The Masters Of The Universe #4
Hellraiser Dark Watch #6
Higher Earth #8
Invincible #104
Iron Man #13
Justice League Of America #6
Justice League Of Americas Vibe #6
Juxtapoz #151 Aug 2013
Legion Of Super Heroes #22
Morbius Living Vampire #7
Mysterious Strangers #1
Mysterious Strangers #2
Non Humans #4 (OF 4)
Nova #6 Now
Powers Bureau #6
Prophet #37
Red Sonja #1
Revival #12
Savage Wolverine #7
Scarlet #7
Shadow Year One #4 (OF 8)
Simpsons Comics #204
Sonic Universe #54
Star Wars Dark Times Spark Remains #1 (OF 5)
Star Wars Darth Vader & Ninth Assassin #4 (OF 5)
Strain The Fall #1
Supergirl #22
Superior Carnage #1 (OF 5)
Thanos Rising #4 (OF 5)
The Spider #13
Thor God Of Thunder #10
Thunderbolts #13
TMNT Villain Microseries #4 Alopex
To Hell You Ride #5 (OF 5)
Transformers Regeneration One #93
Ultimate Comics Spider-Man #25
Uncanny X-Force #8
Warlord Of Mars #26
What If Avx #2 (OF 4)
Wolverine Max #9
Wonder Woman #22
X-Factor #259
X-Files Season 10 #2
TRADE PAPERBACKS, GRAPHIC NOVELS, HARDCOVERS AND MANGA
Adventure Time Encyclopedia Hc
Adventures Of Dr Mcninja Omnibus Tp
Batman The Dark Knight Hc Cycle Of Violence
Batman The Dark Knight Tp Vol 01 Knight Terrors
Beirut 1990 Snapshots Of A Civil War Hc
Black Kiss IITp
Black Orchid Tp
Bprd Hell On Earth Tp Vol 05 Pickens County Horror
Deadpool By Daniel Way Complete Coll Tp Vol 01
Gi Joe A Real American Hero Tp Vol 07
Goddamn This War Hc
Mighty Thor And Jim Tp Everything Burns
Overstreet Comic Bk Pg Hc Vol 43 Superman
Overstreet Comic Bk Pg Hc Vol 43 X-Men
Overstreet Comic Bk Pg Sc Vol 43 Superman
Overstreet Comic Bk Pg Sc Vol 43 X-Men
Princeless Tp Vol 02 Get Over Yourself
Revival Tp Vol 02 Live Like You Mean It
Rocketeer Hollywood Horror Hc Dm Ed
Storyteller Gn
Strange World Of Your Dreams Comics Meet Freud & Dali
Superman Phantom Zone Tp
Tales Of Batman Archie Goodwin Hc
Ult Comics Spider-Man By Bendis Prem Hc Vol 04
Uncanny X-Force Tp Vol 07 Final Execution Book 2
Walrus Gn
Wolverine Max Tp Vol 01 Permanent Rage
TOYS
Futurama Talking Bender Figure
Godzilla 11-In Collectible Figure 2013 Asst
Pop! Heroes Power Rangers Series 1 (Pink Ranger/Red Ranger/White Ranger)
Pop! Heroes Red Hulk
Pop! Heroes Rocketeer
ODDS AND ENDS
Avengers Assemble 2014 16 Month Wall Cal
Batman Black & White Statue By Rafael Grampa
Dc Superhero Chess Fig Coll Mag #35 Green Lantern
Dc Superhero Chess Fig Coll Mag #36 Deathstroke
Doctor Who 2014 16 Month Wall Calendar
Iron Man 3 19 Month 2014 Wall Cal
Simpsons 2014 Wall Cal
Women Of Marvel 2014 16 Month Wall Cal