Today is the first day of Summer. Let's take a look at what will be coming out on June 26th (the first New Comic Book Day of Summer!)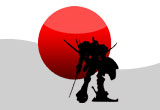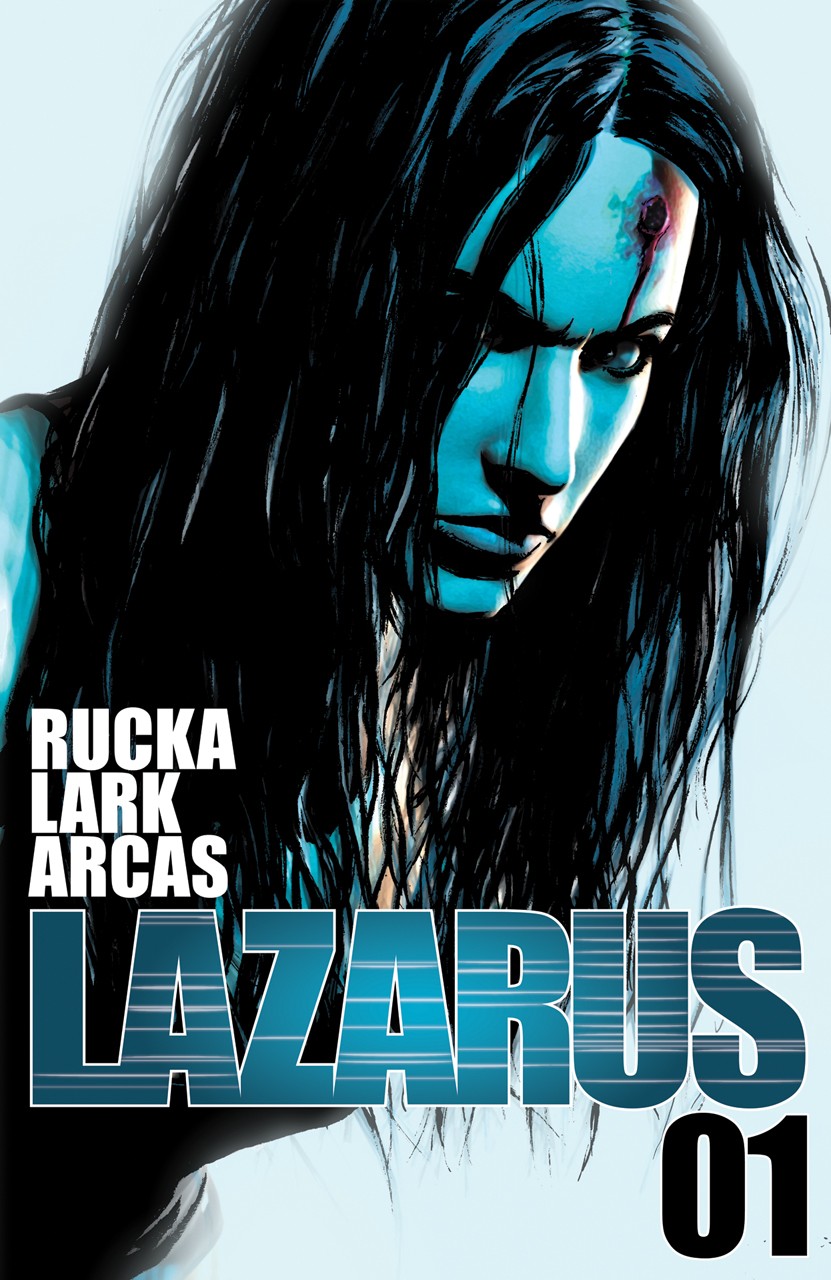 Greg Rucka and Michael Lark join forces once again on a new creator owned series this week with Lazarus #1!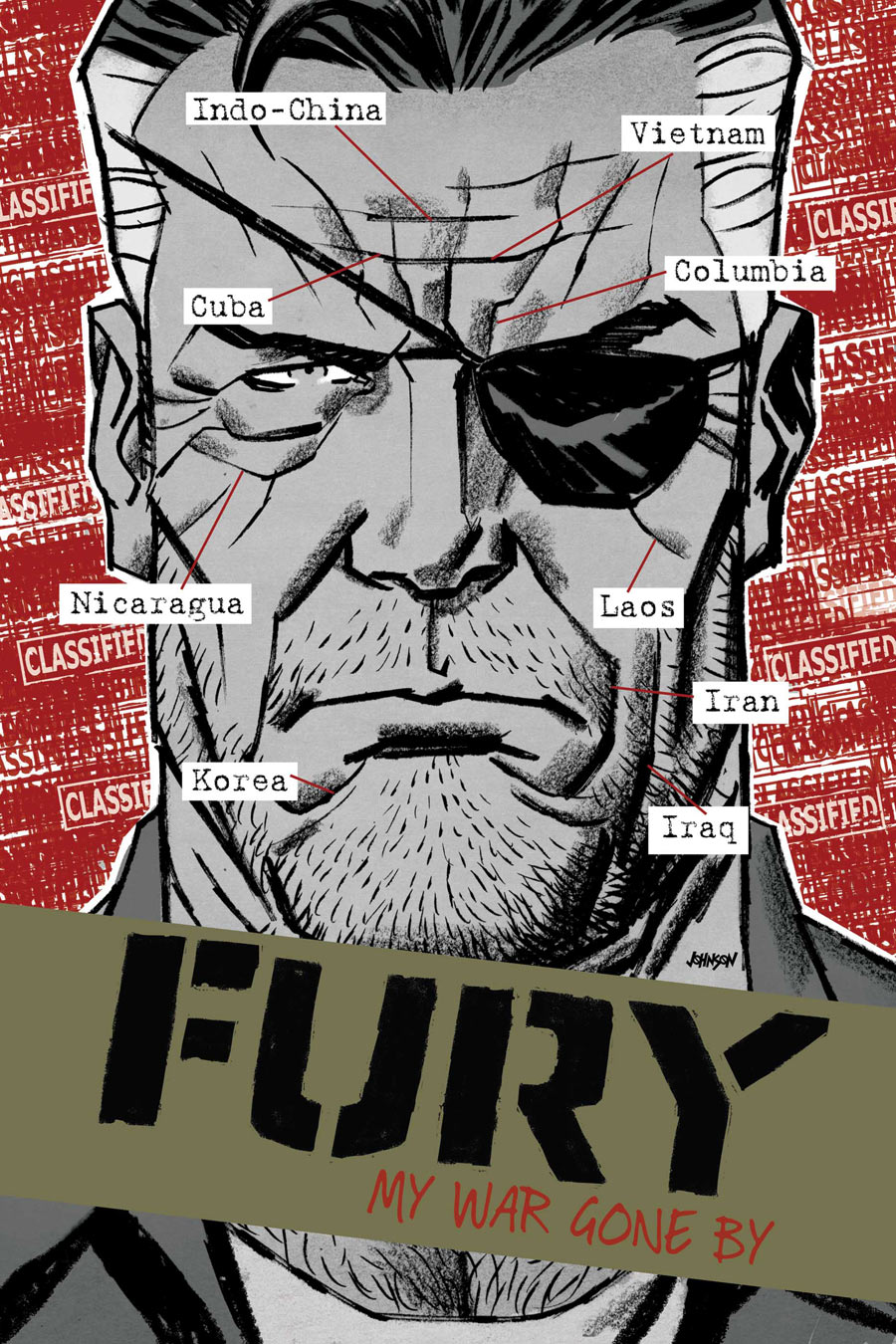 Garth Ennis and Goran Parlov bring their Nick Fury memoir to a close this week. (It will be sad to see this one go)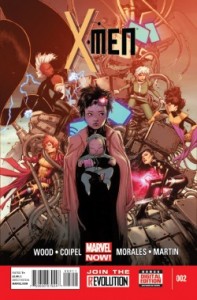 Brian Wood and Olivier Coipel's X-Men continues this week! Go figure…John Sublime has a sister?!
COMICS AND MAGAZINES
Adventure Time #17
Adventures Of Superman #2
Age Of Ultron #10AI
Akaneiro #2 (OF 3)
All New X-Men #13
All Star Western #21
Amalas Blade #3 (OF 4)
Angel & Faith #23
Aquaman #21
Arrow #8
Atomic Robo Savage Sword Of Dr Dinosaur #1 (OF 5)
Avengers Arena #11
Bart Simpson Comics #84
Batman Superman #1
Batman The Dark Knight #21
Battlestar Galactica #2
Betty & Veronica Double Digest #213
Bounce #1 2nd Ptg
Bounce #2
Bprd Vampire #4 (OF 5)
Captain America #8
Catwoman #21
Clone #8
Crossed Badlands #31
Daredevil #27
Deadpool #12
Django Unchained #5 (OF 7)
Doctor Who Prisoners Of Time #6 (OF 12)
Elephantmen #49
Executive Assistant Assassins #12
Fatale #15
Fathom Elite Saga #2
Ff #8
Five Ghosts Haunting Of Fabian Gray #4 (OF 5)
Flash #21
Fury Max #13
G Fan #101
Gambit #14
Ghostbusters #5
Godzilla Rulers Of The Earth #1
Green Team Teen Trillionaires #2
Guardians Of Galaxy #4
Hawkeye #11
He Man And The Masters Of The Universe #3
Injustice Gods Among Us #6
Jirni #3 (OF 5)
Journey Into Mystery #653
Judge Dredd #8
Jupiters Legacy #2
Justice League #21
Justice League Dark #21
Justice League Of America #5
King Conan Hour O/T Dragon #2 (OF 6)
Kiss Solo #4 (OF 4) The Catman
Knights Of The Dinner Table #199
Larfleeze #1
Last Of Us American Dreams #3 (OF 4)
Lazarus #1
Malevolent Mr Burns #1
Mars Attacks Classics Obliterated
Masks #8
Massive #13
Mind Mgmt #12
Morning Glories #28
Mouse Guard Legends O/T Guard Vol 2 #1
Nova #5
Peanuts Vol 2 #9
Powers Bureau #5
Previews #298 July 2013
Marvel Previews July 2013 Extras
Prophet #36
Red Lanterns #21
Red Sonja Unchained #3 (OF 4)
Regular Show #2
Scarlet Spider #18
Secret Avengers #5
Sex #4
Star Trek Ongoing #22 After Darkness Pt 2
Star Wars Legacy Ii #4
Steed And Mrs Peel Ongoing #9
Superman #21
Talon #9
Teen Titans #21
Think Tank #8
Tmnt Ongoing #23
True Blood Ongoing #14
Ultimate Comics X-Men #28
Uncanny #1
Uncanny X-Force #7
Uncanny X-Men #7
Unwritten #50
Vampirella #30
Wake #2 (OF 10)
Wolverine #5
Wolverine And X-Men #32
X-Men #2
X-O Manowar (VU) #14
Young Avengers #6
TRADE PAPERBACKS, GRAPHIC NOVELS, HARDCOVERS AND MANGA
Air Gear Gn Vol 28
Archie Comics Spectacular School Daze Tp
Archie Complete Daily Newspaper Comics Hc Vol 02
Before Watchmen Minutemen Silk Spectre Dlx Hc
Before Watchmen Ozymandias Crimson Corsair Dlx Hc
Bloodshot (VU) Tp Vol 02 Rise And The Fall
Change Tp
Clockwerx Hc
Fantastic Four By Jonathan Hickman Tp Vol 06
Fatale Tp Vol 03
Gambit Classic Tp Vol 01
Hellblazer Death And Cigarettes Tp
Hulk Tp From Marvel Uk Vaults
John Byrne Fantastic Four Artist Ed Hc
Kodt Bundle Of Trouble Tp Vol 39
Percy Jackson & Olympians Sc Vol 02 Sea Of Monster
Prophet Tp Vol 02 Brothers
Red Hood And The Outlaws Tp Vol 02 Starfire
Star-Lord Hollow Crown Tp
Superman Family Adventures Tp Vol 01
Superman Hc Vol 02 Secrets And Lies
Superman Tp Vol 01 What Price Tomorrow
Tarot Witch Of The Black Rose Tp Vol 11
Ultimate Comics Ultimates By Humphries Tp Vol 01
Ultimate Comics Wolverine Tp Legacies
Usagi Yojimbo Tp Vol 27 Town Called Hell
TOYS
Bruce Lee Hd Masterpiece Af
Marvel Select Im3 Iron Man Mk42 Af
Marvel Select Stealth Iron Man Af
Marvel Select Thanos Af (RESTOCK)
Marvel Select Thing Af (RESTOCK)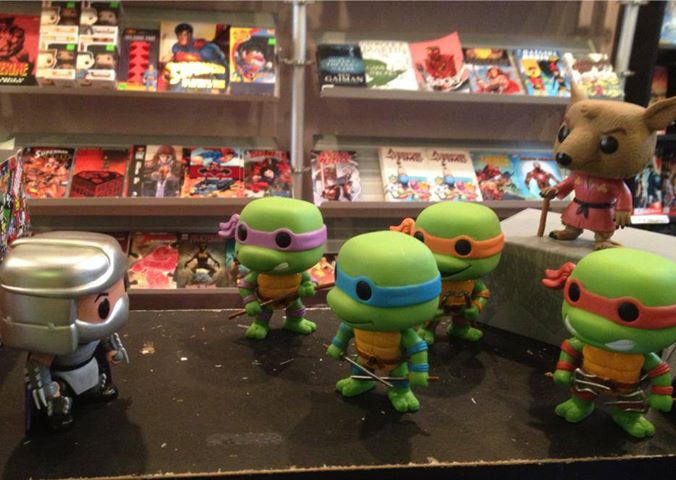 TMNT POP! Figures are here too!!!
ODDS AND ENDS
Btvs Buffy Comic Art 2014 Wall Calendar
Dc Batman Automobilia Fig Coll Mag #10 Batman #311
Dc Batman Automobilia Fig Coll Mag #8 Animated Series
Dc Batman Automobilia Fig Coll Mag #9 Batman #5
Dc Superhero Chess Fig Coll Mag #34 Wonder Woman
Kingpin Statue
Star Trek Tos 2014 Wall Calendar