Here's next weeks list of comics and awesome stuff!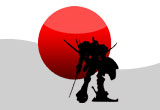 This week we finally get the second volume to BKV and Fiona Staples fan-fave love & space saga SAGA (collecting issues #7-12)!!!
And "hold onto your butts" because AGE OF ULTRON #10 hits shelves Wednesday too! Wonder what that secret ending is that is so secret only Bendis and Quesada were allowed to know (and I assume the colorist and inker…unless Joey Q went and did all that by himself too)…we shall see!!!
COMICS AND MAGAZINES
100 Bullets Brother Lono #1 (OF 8)
A Plus X #9
Age Of Ultron #10 (OF 10)
Animal Man #21
Avengers #14
Baltimore The Inquisitor One Shot
Batman And Batgirl #21
Batman Beyond Unlimited #17
Batwoman #21
Betty & Veronica #266
Birds Of Prey #21
Bloodshot #12
Bprd Hell On Earth #108 Wasteland #2 (OF 3)
Cable And X-Force #10
Captain Marvel #13
Captain Midnight #0
Conan The Barbarian #17
Danger Girl Trinity #3 (OF 4)
Dark Horse Presents #25
Dark Shadows Year One #3
Doctor Who Vol 3 #10
Dream Thief #2 (OF 5)
Edgar Allan Poes Fall O/T House Of Usher #2 (OF 2)
Evil Ernie #6
Executive Assistant Iris Vol 3 #4
Extinction Parade #1
Fables #130
Fanboys Vs Zombies #15
Fantastic Four #9
Fathom Elite Saga #1
Game Of Thrones #15
Gi Joe #5
Gi Joe A Real American Hero #191
Gi Joe Cobra Files #3
Green Hornet Legacy #38
Green Lantern New Guardians #21
Harbinger #13
Hellraiser Dark Watch #5
Hobby Japan May 2013
Indestructible Hulk #9
Invincible #103
It Girl & The Atomics #11
Judge Dredd Year One #3
Justice League Of Americas Vibe #5
Last Zombie #2 (OF 5) The End
Legion Of Super Heroes #21
Liberator #1
Life With Archie #30
Mara #5 (OF 6)
Mind The Gap #11
Miniature Jesus #3 (OF 5)
Morbius Living Vampire #6
My Little Pony Color Me Treasury Ed
My Little Pony Micro Series #5 (OF 6)
New Avengers #7
Occupy Comics #2
Red Hood And The Outlaws #21
Revival #11
Robert Jordan Wheel Of Time Eye O/T World #35
Sergio Aragones Funnies #8
Simpsons Comics #203
Sixth Gun #32
Sixth Gun Sons O/T Gun #4 (OF 5)
Sonic Universe #53
Spongebob Comics Annual Giant Swimtacular #1
Star Wars Darth Vader & Ninth Assassin #3 (OF 5)
Supergirl #21
Superior Spider-Man #12
Thunderbolts #11
Tmnt Villain Microseries #3 Old Hob
Transformers Monstrosity #1 (OF 4)
Transformers More Than Meets Eye #18
Ultimate Comics Spider-Man #24
Ultimate Comics Ultimates #26
Uncanny Avengers #9
Vampirella Strikes #6
Warlord Of Mars Dejah Thoris #26
Witchblade #167
Wolverine Max #8
Wonder Woman #21
X-Factor #258
X-Files Season 10 #1
X-Men Legacy #12
TRADE PAPERBACKS, GRAPHIC NOVELS, HARDCOVERS AND MANGA
Adventure Time Tp Vol 03
Avengers By Brian Michael Bendis Tp Vol 04 Avx
Batgirl Robin Year One Tp
Conan Tp Vol 13 Queen O/T Black Coast
Crater Xv HC
Doctor Who Who Ology Official Miscellany HC
Frank Frazetta Book One
Heck HC
Higurashi When They Cry Gn Vol 22
Invincible Iron Man Tp Vol 11 Future
Matter Of Life HC
Mind The Gap Tp Vol 02 Wish You Were Here
Neil Gaiman Ocean At End Of Lane Novel HC
New School HC
Saga Tp Vol 02
Sonic Saga Tp Vol 03 Eggman Empire
Star Wars Clone Wars Smugglers Code Tp
Star Wars Lost Tribe O/T Sith Spiral Tp
Sweet Tooth Tp Vol 06 Wild Game
Teen Titans Tp Vol 02 The Culling
Witch Doctor Tp Vol 02 Mal Practice
TOYS
Injustice Cyborg Vs Harley Quinn 2 Pack
Injustice Flash Vs Raven 2 Pack
Marvel Minimates Hulk Through The Ages Box Set
Marvel Select Daredevil Af (restock)
Marvel Select Ghost Rider Af (restock)
Mega Man X S.H.Figuarts Af
Pop Marvel Deadpool Px Vinyl Fig Maskless Grey Ver
Pop Marvel Deadpool Px Vinyl Fig Maskless Red Ver
Pop Walking Dead Michonne & Gid Pet Zombies Px 3 Pack
Star Trek Select Kirk Af
ODDS AND ENDS
Expendables Bottle Opener
Gentle Giant Venom Bookend
Joker Mighty Wallet
Marvel Galactus Bottle Opener
Walking Dead Michonne Resin Statue
SW Han Solo In Carbonite Bank
Oh and if you missed it we got a Ghost Variant to the new Killjoys comic last week!!! It's pretty sweet!!!