Be sure not to miss out on the comics and other gear hitting shelves this week! There are some really awesome things coming in this week!!!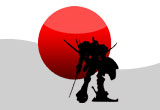 Exciting  NEW titles starting this week!
The True Lives of the Fabulous Killjoys #1 written by heartthrob rocker (and sorta Grant Morrison understudy/protégé) Gerard Way with art by comics' sweetheart Becky Cloonan!
Superman Unchained #1 is here to give you the Superman book your pull list has been lacking! Written by Scott "I've got 3 books out this week" Snyder and art by one and only legendary Jim "Don't ask me about All Star Batman" Lee!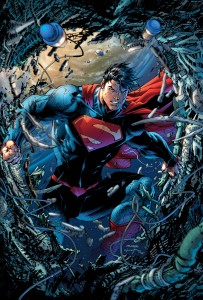 COMICS AND MAGAZINES
Alpha Big Time #5 (OF 5)
American Vampire The Long Road To Hell #1
Artifacts #28
Astonishing X-Men #63
Avengers Assemble #16
Avenging Spider-Man #22
Batgirl #21
Batman #21
Batman Arkham Unhinged #15
Batman Lil Gotham #3
Black Beetle #4 (OF 4)
Bravest Warriors #9
Breath Of Bones A Tale O/T Golem #1
Btvs Season 9 Freefall #22
Bubblegun #1 (OF 5)
Constantine #4
Damsels Mermaids #2
Deadpool #11
Demon Knights #21
Doomsday.1 #2 (OF 4)
Dream Merchant #2 (OF 6)
Femforce #163
Ferals #15
Great Pacific #7
Green Lantern Corps #21
Guardians Of Galaxy #3
Harbinger Wars (VU) #3 (OF 4)
Helheim #4
Jennifer Blood #28
Juxtapoz #150 Jul 2013
Katana #5
Mad Presents Superman #1
Manhattan Projects #12
Marvel Universe Avengers Earths Heroes #15
Masters Of The Universe Origin Of Hordak #1
Mega Man #26
My Little Pony Friendship Is Magic #8
Mylo Xyloto #5
Nightwing #21
Peter Panzerfaust #11
Popeye Classics Ongoing #11
Savage Wolverine #6
Shadow #14
Sherlock Holmes Liverpool Demon #5 (OF 5)
Six Gun Gorilla #1 (OF 6)
Smallville Season 11 #14
Spongebob Comics #21
Star Wars #6
Stitched #14
Stuff Of Legend Toy Collector #5 (OF 5)
Suicide Squad #21
Superboy #21
Superman Unchained #1
Supurbia Ongoing #8
Thanos Rising #1 (OF 5) 2nd Ptg
Thor God Of Thunder #9
Threshold #6
Thumbprint By Joe Hill #1 (OF 3)
Transformers Prime Beast Hunters #2
Transformers Regeneration One #92
True Lives o/t Fabulous Killjoys #1 (OF 6)
Ultimate Comics X-Men #27
Uncanny X-Force #6
Venom #36
Walking Dead #111
Wolverine #4
Wolverine And X-Men #31
Worlds Finest #13
X #2 (OF 4)

TRADE PAPERBACKS, GRAPHIC NOVELS, HARDCOVERS AND MANGA
Archie Fun n Games Activity Book
Atomcat Gn
Burning Building Comix Hc
Captain America Prem Hc Vol 01 Castaway Dimension
Catwoman Tp Vol 02 No Easy Way Down
Deadpool Killustrated Tp
Knights Of Sidonia Gn Vol 03
Machine Sabbath Hc
Manara Library Hc Vol 05
Michael Avon Oemings Victories Tp Vol 01
Preacher Tp Book 01
Primates Fearless Science Of Goodall Fossey & Galdikas Hc
Simon & Kirby Hc Library Science Fiction
Stormwatch Hc Vol 02
Stormwatch Tp Vol 01
TMNT Secret History Of The Foot Clan Tp
TOYS
Marvel Select Thing Af
Star Trek Select Spock Af

ODDS AND ENDS
Batman The Killing Joke Joker Artfx Statue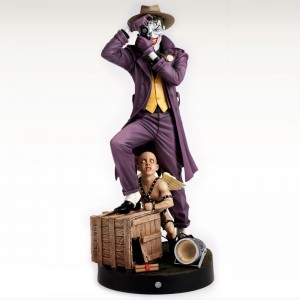 DC Comics Batman Artfx+ Statue New 52 Ver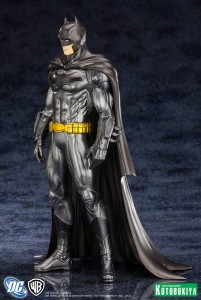 Doctor Who Dalek Talking Money Bank
Iron Man 3 Mk Vii Artfx Statue