There's a new comic series coming from Gerard Way! Yea you read that correctly! The lead singer of  My Chemical Romance has a new comic book out today…and it's getting a GHOST VARIANT!!!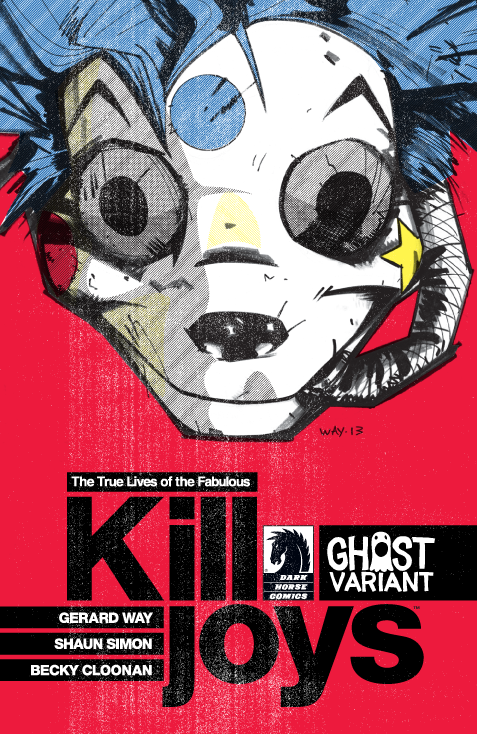 This Ghost Variant will be a FIRST for GVs! Why you may ask…well because it'll be the first GV to feature a art by the writer the book!!!
The guy can sing, write awesome comics ( UMBRELLA ACADEMY vols 1 & 2 were pretty bad@$$ so if you've not read them yet get on it!), he's friends with Grant Morrison AND he can draw!
Like the mysterious Ghost Variants that came before this, does anyone really know who the Ghost is 'cause I've yet to be able to uncover the truth, you'll only be able to get this cover at select retailers and while supplies last.
Be sure not to miss your chance to get your hands on this limited cover of what could be one of the hottest books in a year full of hot books!
Oh yea…what's the book about you may ask:
Years ago, the Killjoys fought against the tyrannical megacorporation Better Living Industries, costing them their lives, save for one-the mysterious Girl. Today, the followers of the original Killjoys languish in the Desert while BLI systematically strips citizens of their individuality. As the fight for freedom fades, it's left to the Girl to take up the mantle and bring down the fearsome BLI or else join the mindless ranks of Bat City!
See ya at the shops! (or if you can't make it to either of our locations use THIS SITE for all your Ghost Variant needs!)