Stuff is in full swing. You know all that Holiday Stuff. Christmas stuff. We'll be closed on Christmas Day (Tuesday the 25th) but will be open again, WITH NEW COMICS, on Wednesday the 26th!
We assume you'll have spent too much time with the family by then and will need a break from it all. So sneak out and grab a couple new books.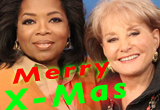 COMICS AND MAGAZINES
Amazing Spider-Man #700




Aquaman #15




Avenging Spider-Man #15.1




Before Watchmen Nite Owl #4 (Of 4)




Crossed Badlands #20




Deathmatch #1




Hip Flask Ouronorous




Justice League #15




Mara #1 (Of 6)




Shadow Special #1




TMNT Secret Foot Clan #1 (Of 4)
TRADE PAPERBACKS, GRAPHIC NOVELS, HARDCOVERS AND MANGA
Eerie Presents El Cid HC
Star Wars Omnibus Clone Wars TP Vol 03 Republic Falls
TOYS
ODDS AND ENDS
We hope that everyone has a fantastic weekend, a great couple of days off from work and gets to spend some quality time with friends and family! May Santa bring you everything you want and hopefully Krampus left you alone this year once again. Merry Christmas everybody.