The venerable Ghost is at it again! You thought there were enough variants to My Little Pony Friendship is Magic #1 but the Ghost didn't…there's yet one more in the mix! Check this out!
Besides the 6 regular covers and the Jill Thompson glittery subscription  variant and the 1:10 Stephanie Buscema variant we at BNW have received yet another Ghost Variant. No My Little Pony collection can be complete without getting your hands on this comic…and good luck trying to get it cause this one because it is going to be HOT.
The My Little Pony Friendship is Magic #1 Ghost Variant and any past(future?) Ghost Variants are available at BOTH BNW locations (the only Ghost Variant hotspot in the state of Pennsylvania!)
Here's a look at all the covers BNW will be offering today!
Cover A: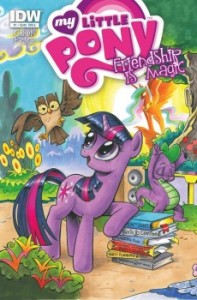 Cover B: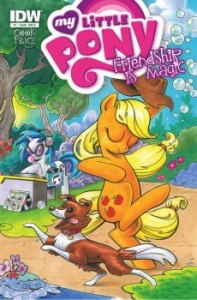 Cover C: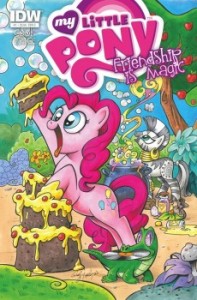 Cover D: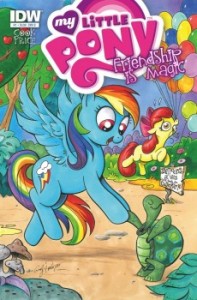 Cover E: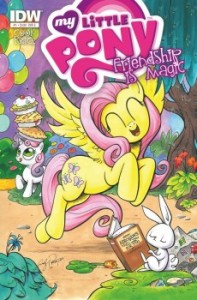 Cover F: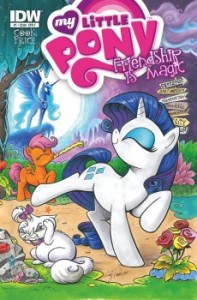 (All of them connect!!!)

Jill Thompson Subscription Variant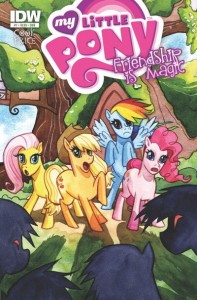 Stephanie Buscema 1:10 Variant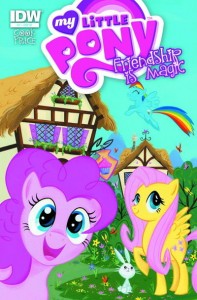 GHOST VARIANT featuring art by the awesome MELANIE TINGDAHL! (You know you want one!)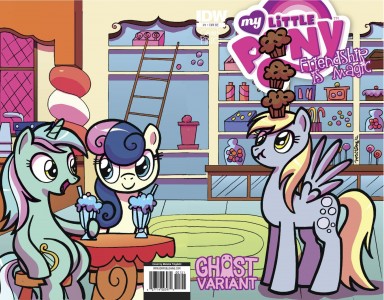 The Ghost Variant will be available as soon as we open today and will cost $9.99! Get them while you can!
Look for this an other Ghost Variants LOOK NO FURTHER THAN HERE