You probably should have come out to the Dr Zaius art show Friday night for our Last First Friday Show…but it's ok that you didn't. Anyways let's look into the magic of the innernette to see what comics will be out on August 8 2012!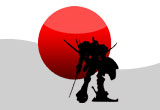 COMICS AND MAGAZINES
adventure time marceline scream queens #2
american vampire lord of nightmares #3 (of 5)
archer & armstrong (new) #1
artifacts #20
atomic robo flying she devils o/t pacific #2 (of 5 )
atomic robo real science adv #5
avengers assemble #6
batgirl #12
batman #12
batman and robin #12
batman arkham unhinged #5
before watchmen ozymandias #2 (of 6 )
betty & veronica double digest #204
bloodstrike #29
blue estate #12
btvs season 9 freefall #12
captain america #16
captain america and iron man #635
conan the barbarian #7
creator owned heroes #3
creep #0
dancer #4
daredevil annual #1
deadpool kills marvel universe #2 (of 4)
deadworld war o/t dead #2 (of 5)
deathstroke #12
demon knights #12
draw #23
executive assistant assassins #2
fairest #6
fanboys vs zombies #5
fantastic four #609
frankenstein agent of shade #12
gambit #1
gearhearts steampunk glamor revue #3
gi joe a real american hero #181
godzilla half century war #1 (of 5 )
grifter #12
hoax hunters #2
idolized #1
incredible hulk #12
it girl & the atomics #1
jim butcher dresden files fool moon #7
kevin keller #4
kiss #3
legion lost #12
lenore volume ii #6
magic the gathering spell thief #2
marvel universe avengers earths heroes #5
massive #3
mega man #16
mighty thor #18
mouse guard black axe #5 (of 6)
new avengers #29
night force #6 (of 7)
punk rock jesus #2 (of 6)
ravagers #4
red sonja atlantis rises #1
resurrection man #12
scarlet spider #8
scooby doo where are you #24
sensationsal spider-man #33.1
sonic super special magazine #4
space punisher #2 (of 4)
spider-men #4 (of 5)
spongebob comics #11
star trek tng doctor who assimilation #1 3rd ptg
star wars knight errant escape #3 (of 5)
star wars lost tribe o/t sith spiral #1 (of 5)
strain #7 (of 12)
suicide squad #12
superboy #12
thunda #1
tmnt color classics micro series raphael one shot
transformers robots in disguise ongoing #8
vampirella #20
venom #22
voltron year one #4
wasteland #39
wolverine #311
x-men legacy #271
TRADE PAPERBACKS, GRAPHIC NOVELS, HARDCOVERS AND MANGA
amulet sc vol 01 stonekeeper (new ptg)
astonishing x-men tp vol 08 children of brood
bernie wrightson muck monster artist ed portfolio
bleach tp vol 44
bleach tp vol 45
bomb queen tp vol 07 end of hope
dc universe online legends tp vol 03
deathstroke tp vol 01 legacy
eyes of the cat hc
flash chronicles tp vol 03
garth ennis jennifer blood tp vol 02
grendel omnibus tp vol 01 hunter rose
gi joe v2 cobra command tp vol 03 aftermath
miles edgeworth ace attorney gn vol 01
ninjago gn vol 04 tomb o/t fangpyre
omac tp vol 01 omactivate
rasl tp vol 04 lost journals of nikola tesla
right state hc
sailor moon tp kodansha ed vol 06
scarlet spider prem hc vol 01 life after death
scott pilgrim color hc vol 01 (of 6)
star wars complete visual dictionary revised ed
stephen king joe hill road rage hc
worlds finest tp
x-factor tp vol 14 super unnatural
TOYS
alice madness returns select af
alice madness returns select hysteria alice px af
halo play arts kai blue spartan af
halo play arts kai red spartan af
marvel comic af 2-pk asst
marvel minimates thor stormbreaker box set
marvel select avengers movie enemy chitauri
sw vintage af asst
ODDS AND ENDS
batman black & white statue dick grayson by jock
darth vader in a box
spider-man model kit
ONCE AGAIN DON'T FORGET THAT BNW OLD CITY WILL BE MOVING IN JUST  2 WEEKS!