Well we've moved in Old City. It's done and over. Rob and I can relax a bit (for now b/c George never lets us rest that long anyways) and try to catch up on all that lost sleep. While we do that check out the shipping list for the last week of August 2012!
Just in case you've not had a chance to check out the new location in OC, you should really think about rectifying that first off, here's a quick glimpse that you may have seen via our TWITTER FEED from Wednesday!
Now seriously let's get on with lookin at this shipping list…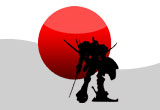 COMICS AND MAGAZINES
adventure time marceline scream queens #1 2nd ptg
american vampire #30
angel & faith #13
aquaman #12
avenging spider-man #11
avx vs #5 (of 6)
axe cop president o/t world #2 (of 3)
b & v friends double digest #228
batman beyond unlimited #7
before watchmen minutemen #3 (of 6)
bprd hell on earth return o/t master #1 (of 5)
captain marvel #3
chew secret agent poyo #1 2nd ptg
crossed badlands #12
deadworld war o/t dead #5 (of 5)
debris #2 (of 4)
detective comics annual #1
dominique laveau voodoo child #6
dungeons & dragons forgotten realms #3
ferals #8
ff #21
flash annual #1
fubar summer special one shot
gambit #2
ghostbusters ongoing #12
godzilla ongoing #4
goon #41
green hornet #27
green lantern annual #1
grim leaper #4 (of 4)
hellraiser #17
higher earth #4
hulk #57
infernal man-thing #3 (of 3)
journey into mystery #642
justice league #12
justice league international annual #1
knights of the dinner table #190
legend of oz the wicked west #6
lil homer #1
locke & key grindhouse one shot
lord of the jungle #7
mass effect homeworlds #4
morning glories #21
mudman #5
national comics looker #1
new deadwardians #6 (of 8)
new mutants #48
phantom lady #1 (of 4)
popeye #4
powers #11
previews #288 september 2012
marvel previews september 2012 extras
prophecy #3
prophet #28
red sonja #68
sixth gun #24
skullkickers #17
smoke and mirrors #5 (of 5)
snake eyes & storm shadow #16
sonic the hedgehog #240
spaceman #9 (of 9)
star trek tng doctor who assimilation #4
star wars darth maul death sentence #2 (of 4)
steed and mrs peel ongoing #0
superman annual #1
superman family adventures #4
tmnt micro series #7 april
trio #4
ultimate comics x-men #15
uncanny x-force #30
valen outcast #8
warlord of mars dejah thoris #14
web of spider-man #129.2
winter soldier #9
witchblade #159
witchblade demon reborn #2 (of 4)
wolverine #311 2nd pt
wolverine and x-men #15
x-o manowar (ongoing) #4
x-treme x-men #2
young justice #19
TRADE PAPERBACKS, GRAPHIC NOVELS, HARDCOVERS AND MANGA
amulet sc vol 05 prince of the elves
art of barbara jensen clothing optional sc
banksy you are an acceptable level of threat hc
brief guide to star trek sc
dal tokyo hc
deadpool classic tp vol 07
fear itself tp thunderbolts
gi joe / transformers tp vol 01
gi joe field manual sc vol 01
guarding the globe tp vol 01
hellraiser masterpieces tp vol 02
irredeemable tp vol 10
journey into mystery tp vol 01 fear itself
kodt bundle of trouble tp vol 37
machine teen tp history 101001
penny arcade tp vol 08 magical kids in danger
peter panzerfaust tp vol 01 the great escape
resurrection man tp vol 01 dead again
showcase presents tales ot unexpected tp vol 01
sonic saga tp vol 01 darkest storm
teenage mutant ninja turtles classics tp vol 02
ultimate comics ultimates by hickman tp vol 01
wacky packages gallery sc
x-men legacy tp five miles south of universe
TOYS
robocop battle-damaged 7-in af
st tng retro cloth af asst picard & borg
ODDS AND ENDS
amazing spider-man movie spider-man bust
bettie page red devil round compact
classic marvel fig coll mag #180 j jonah jameson
classic marvel fig coll mag #181 sebastian shaw
classic marvel fig coll mag special mojo
dc superhero chess fig coll mag #13 scarecrow
dc superhero fig coll mag #114 vixen
dc superhero fig coll mag #115 hellblazer
game of thrones 2013 wall calendar
vintage marvel comics 2013 12 month wall calendar
walking dead 2013 calendar
Last but nowhere near least we would like to thank all of the AWESOME people who assembled like the Avengers and put in some crazy man hours to lug heavy things and organize comics on the shelves down in Old City. It really means a lot to us that you were willing to give us some of your time to make this move happen in as short of a time that it did (and as smooth as it did despite the hurdles and speed bumps we ran into). THANKS AGAIN!