If you're anything like Rob or myself then you are a huge fan of both Star Trek The Next Generation and Breaking Bad (obv those 2 go hand in hand). Imagine our surprise when we got a call asking us if we wanted to host a signing with the one and only John de Lancie! Hells yea you read that correctly! Q is coming!

To be honest Rob and I are freaking out about this.  John de Lancie is freakin' Q for crying out loud! I mean seriously the Borg, Q, Holodeck and Lore episodes were the best ones on Next Gen! We both remember looking for John de Lancie's name in the opening credits for any sort of hint of it being a badass episode (just like I did/still do with William B. Davis in the opening credits of X-Files). So when we were asked if we were willing to host a signing for Q himself while he was in Philadelphia we had to say YES!
Here's the deal everyone!:Mr. de Lancie will be stopping by our Old City location on Saturday January 21st at 3pm (we're not sure how long he'll be here) signing autographs, for a fee of $25. I'm sure he'll also be glad to answer all your unanswered/burning Multiplicity questions or maybe regale us with tales of time on the set with acting legends such as Patrick Stewart and LeVar Burton. This really is a huge honor, as well as huge surprise, for the crew here at BNW so be sure to take advantage of this (maybe make it a party a la Q himself)!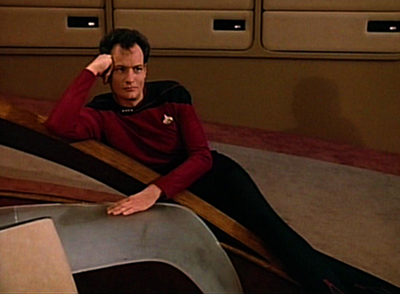 JOHN DE LANCIE
SATURDAY JANUARY 21st
3PM
OLD CITY
BE THERE!