So you're full of turkey (or turkey substitute), you've had your fill of Black Friday insanity and you've just spent a bazillion dollars ( **wink wink** at BNW) for Small Business Saturday…so what do you do now?! Check out the comics coming out on Wed 11.30.11 is what!!!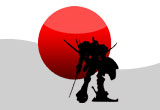 *IMPORTANT COMICS NOTICE*
COMICS WILL BE ON TIME THIS WEEK !!! THE THANKSGIVING HOLIDAY WILL NOT CHANGE NEW COMICS DAY TO THURSDAY LIKE IT USED TO!!!
COMICS AND MAGAZINES
angel & faith #4
archie #627 (archie meets kiss pt 1 )
avengers origins thor #1
batman odyssey vol 2 #2 (of 7 )
betty #195
betty & veronica double digest #196
bomb queen vii #1 (of 4 )
cartoon network action pack #65
clutter magazine #15
cobra ongoing #7
daredevil #6
darkness #95
dc comics presents batman dont blink #1
dc comics presents superman secret identity #2
dc universe online legends #18
dorothy and wizard in oz #3 (of 8 )
dr who magazine #440
fables #111
famous monsters of filmland #259
ff #12
flash gordon zeitgeist #1
futurama comics #58
game of thrones #3
ghost rider #6
gi joe vs cobra special #4 mission brazil ii
glamourpuss #22
green lantern the animated series #0
green wake #7
haunt #19
heavy metal january 2012
herc #10
history of marvel universe #1
hobby japan nov 2011 #95
last zombie inferno #5 (of 5 )
legion secret origin #2 (of 6 )
mouse guard black axe #3 (of 6 )
near death #3
patricia briggs alpha & omega cry wolf vol 01 #3
pilot season theory of everything #1
previews #279 december 2011
marvel previews december 2011
queen sonja #25
red skull #5 (of 5 )
savage dragon #176
sfx #215
shinku #3
simpsons winter wingding #6
skullkickers #12
sonic the hedgehog #231
spaceman #2 (of 9 )
star trek ongoing #3
star wars crimson empire iii empire lost #2 (of 6 )
star wars dark times out o/t wilderness #3 (of 5 )
super dinosaur #6
tarot witch of the black rose #71
teenage mutant ninja turtles ongoing #4
terminator robocop kill human #4 (of 4 )
thunder agents vol 2 #1 (of 6 )
thunderbolts #166
tiny titans #46
ultimate comics ultimates #4
uncanny x-men #2
uncharted #1 (of 6 )
vertigo resurrected sgt rock hell hard place #1
walking dead weekly #48
warlord of mars fall of barsoom #4
wasteland #32
wolverine #19
x-men legacy #259
TRADE PAPERBACKS, GRAPHIC NOVELS, HARDCOVERS AND MANGA
absolute batman hush hc new ptg
angel the end hc
astonishing x-men monstrous prem hc
bprd being human tp
captain america man out of time tp
deadpool corps tp vol 02 you say revolution
deadpool max involuntary armageddon prem hc
halo fall of reach covenant prem hc
jonah hex bury me in hell tp
morning glories hc vol 01
rasl tp vol 03
street fighter iv off comp works sc
supreme power gods and soldiers tp
thor by kieron gillen ultimate collection tp
thunder agents tp vol 01
tintin & snowy big activity book
walking dead omnibus hc vol 01 new ptg
wonder woman chronicles tp vol 02
TOYS
doctor who 11th doctor w/cowboy hat af
doctor who city of death af 2pk
green lantern ser 4
hot toys superman the movie: superman
ODDS AND ENDS
beavis and butthead cornholio wacky wobbler
cthulhu rising waterglobe
deadpool bust bank
doctor who 10th doctor sonic screwdriver
moleskine star wars ltd. ed. plain pocket journal
star trek 16oz plastic travel mug
star trek enterprise 27oz stainless steel water bottle
star trek insignia 27oz stainless steel water bottle
walking dead lunchbox