Some time ago DC gave out all sorts of colorful rings as a promotion for their little known and underground Green Lantern comics series Blackest Night…then they gave out Flash rings with a Flash book…Legion fans sat alone in silence. Tomorrow is their day!
Those Legion of Superheros fans, you know the ones…everyone knows at least one Legion Fan, who've been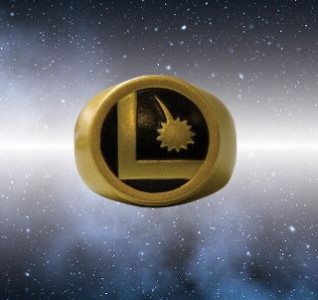 waiting patiently for their very own official DC Comics approved Flight Ring can now stop importing one from China…or fashioning them out of key rings and silly putty. These rings are real and spectacular!
All you've gotta do is get yourself down to your favorite BNW location tomorrow (or anytime after as long as supplies last) and grab a copy of Legion of Superheroes Secret Origin #1, again this issue is out tomorrow October 26 (but as a super devoted Legion fan you've already had this marked on your calendar for months now!), and you get your ring! Plain and simple! We'll see you then! (also Legion fans have to be ecstatic because there are currently FOUR Legion books on the wall! Th DC reboot has certainly worked in their favor!)