Even though today is First Friday and tomorrow is Free Comic Book Day (Old City's craziest back to back 2 Day Event) Rob and I, who should be resting up, went and saw Thor at midnight last night. It was
It was pretty darn awesome. It was a subject that could have gone horribly off the rails (due to it's size and scope) but was handled with love and affection. It was funny and action packed. It was something YOU SHOULD NOT SEE IN 3D. That's my review of Thor. See it! Don't see it in 3D…unless you hate your eyes and possibly want to reveres that Laser Eye Surgery you just had done. (this was the consensus of all of the people i saw the movie in 3D with btw).
•Tonight is First Friday so come on down to Old City and check out the Cubeecraft show! CLICK HERE (maybe download and build the Thor movie cubee for when you see the movie)
•Got a sweet super hero costume laying around not getting any use? Throw that badboy on and come on down to Free Comic Book Day tomorrow and pose for pictures. It'll be more fun than not doing it.
•This guy's gonna be at FCBD in Willow Grove:
•The guys upstairs have been giving me some crap about not posting links and stuff like that recently…especially since I could have covered the fact that Superman, according to the news, quit being an American recently in Action #900. While the news just took the simplest part of it and made a big deal as they tend to do part of me has to wonder if DC higher-ups were sorta kicking themselves sunday night when they heard the news.
•Here's a link from the guys upstairs (Adam and Greg you know who you are) CLICK HERE
•This poster rules! CLICK HERE. You see this trailer for the movie yet?If not CLICK HERE.
•When this Spielberg helmed Lincoln movie finally comes out it's gonna rule hard! CLICK HERE
•Civil War Blog! CLICK HERE
•Anyone wanna play a game of Kronum this weekend (after FF and FCBD and Mother's Day of course)? CLICK HERE
•Royal Wedding? CLICK HERE (what was up with those hats?)
•Do you read Secret Avengers? CLICK HERE
•So are these people for real?: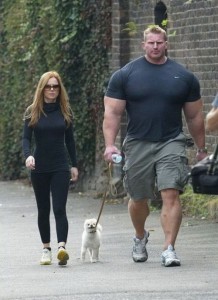 •Cameron Stewart has a Tumblr blog now. Check it out. CLICK HERE
•Moon Girl #1 came out this week. You should grab a copy and help support our friends in South Philly, Johnny Zito and Tony Trov, who've worked so hard on the book! Also they will be in Old City for FCBD tomorrow! So be sure to be here with you copy to get it signed! (it's right next to Moon Knight on the wall, btw)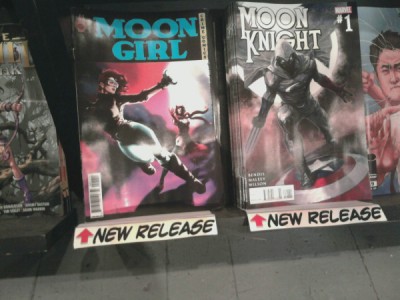 See you this weekend for all the crazy stuff going on!