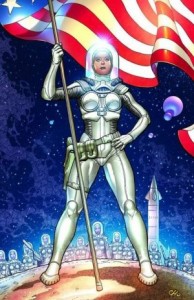 50 Girls 50 #1
Frank Cho, Doug Murray (w) Axel Medellin (a)
You've seen his art, now it's time to read his words as Frank Cho throws away his pencil (except for the cover) and grabs a keyboard to tell an awesome sci-fi epic in the classic vein of Star Trek. Except, instead of Starfleet the crew is made up of all girls (50 to be exact) as they visit strange new worlds, blah, blah, blah, in their ultimate search for home.
Buffy the Vampire Slayer Season 8 TP Volume 8 Last Gleaming
Joss Whedon, Jane Espenson, Scott Allie (w), Karl Moline, Georges Jeanty, Andy Owens (a)

The season eight finale is here. The Twilight (no not THAT Twilight) reveal is here. Plus the return of some old friends as season eight winds down leaving all of us Buffy fans wanting more Buffy. Plus, in addition to the final season arc, included as well is the Riley one-shot.
Criminal Last of Innocent #1

Ed Brubaker (w) Sean Phillips (a)
Brubaker and Phillips are back with their spectacular Criminal series. This one is their most daring story yet – obsession, sex, money, murder, nostalgia and Kermit the Frog (ok he's not in there but wouldn't it be cool if he were?). Turns out a school student who has everything is taking a walk on the gambling side. And as we all know, that never ends well.

Fear Itself #3
Matt Fraction (w) Stuart Immonen (a)
Chapter three is here as Sin leads an attack on American soil that puts the entire globe in a crazed state. Meanwhile, since Loki is back you know even though he is like a smurf now that don't mean he is not up to no good. Oh Thor, how could yo be suckered yet again. And wait until you see the end of this issue.

Flashpoint #2
Geoff Johns (w) Andy Kubert (a)
Here's the dealio, Barry Allen is alive an well but he is no longer the Flash. The world as he remembers it is no longer that world. Some of the heroes he remembers are around – Cyborg, Batman – while others are out for themselves – Emperor Aquaman and Wonder Woman. Now that we have caught you up, read issue two for more excitingness.

Flashpoint Batman Knight of Vengeance #1
Brian Azzarello (w) Eduardo Risso (a)
There are a bunch of Flashpoint tie-ins out this week, but this is the one we are most excited for. The Wednesday Comics creative team of Azzarello and Risso are back on Batman, telling the tale of how this Batman spends his days running a casino. DON'T FORGET YOUR BUTTONS!

Shield #1
Jonathan Hickman (w) Dustin Weaver (a)
The second volume of Hickman's acclaimed Shield story hits shelves this week, and it promises to be better than the first volume. That of course is a tall order but it looks like promising as it delves into the secret history of Michelangelo. Turns out he is the string puller behind the entire organization.

Static Shock Special #1
The industry was saddened by the sudden loss of Dwayne McDuffie earlier this year. It responded with this special one-shot paying homage to his original Milestone creation.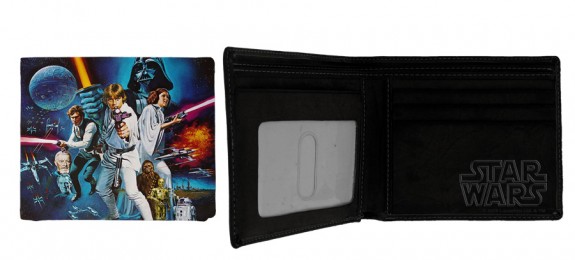 Star Wars A New Hope Poster Billfold Wallet
Visitors often stop by the store wishing a better way to express their love of the Star Wars saga. Until now the best way they could advertise that would be with a t-shirt, or maybe walking around with the talking Yoda – although that does draw some looks. Well fret no more as the powers that be have decided to let you show that geek love in style in this very awesome wallet. That's right, now your money can show the Star Wars love. What more could a fan really want?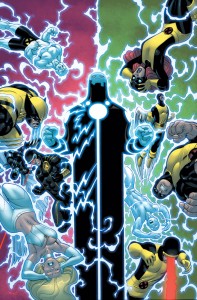 X-Men #12
Christopher Yost (w) Paco Medina, Dalibor Talijic (a)
This one began in X-Men Giant-Size #1 a few weeks back and looks to be a sweet one as the Evolutionaries have returned and are a little peeved that homo superior has not taken it's rightful place in the world. An interesting retcon story that promises to continue to intrigue.