Do you have Twitter? Do you follow us on Twitter? Do your friends follow us on Twitter? What exactly is a Twitter???…
Did you ever wonder what goes on in our odd comic loving brains in 140 characters or less? Well now you can know! Get your self over to https://twitter.com/#!/BNWCOMICS and hit the follow button. Simple as that. Pretty soon you'll be getting updates from your favorite comic book shop in the whole wide world! Heck, if you have a question about something Tweet something @BNWCOMICS and we will answer it! This stuff is super easy! Why are you not doing it yet? Seriously get over there, log into Twitter and hit follow on the BNW page!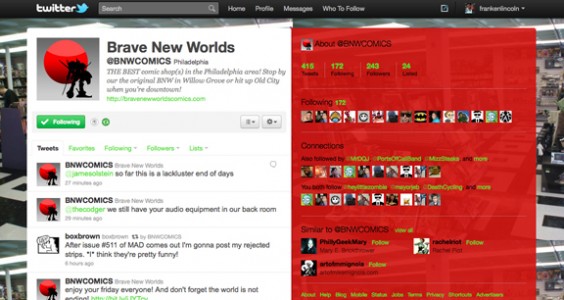 Get in on this sweet sweet innernette action!