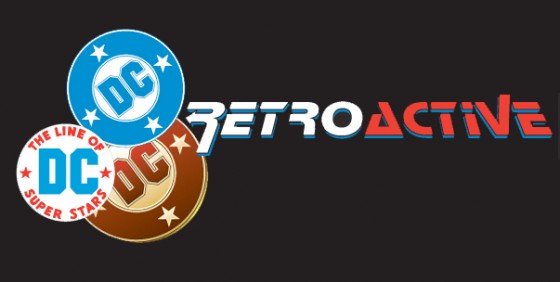 Reader nostalgia is the theme for DC this summer, after last year's Wednesday Comics and the previous weekly mini-series of the years prior, DC is attempting something different for fans with its "Retroactive" line of one-shots staring in July.
Often times we hear many customer conversations in the store comparing the merits of Hal Jordan's Green Lantern to that of John Stewart over even Kyle Rayner. Or how about Barry Allen's Flash to Wally West? Well DC has an answer for this as they will be bringing back classic heroes and their former creative teams from the 1970s, 80s and 90s for all-new stories. Also included in each issue that will consist of 26-pages of brand-new material will be a 20-page reprint.
Not only are the former creative teams writing new material for these special one-shots, they will also be handpicking the reprint material as well. Talk about getting the chance to relive those issues you fell in love with back in the day. And for newer readers, here is an opportunity to see what all the fuss was about, or how your favorite characters have grown over the years.
July releases will include cover the 1970s; Batman by Len Wein and Tom Mandrake, Justice League of America by Cary Bates, Andy Smith and Gordon Purcell, The Flash by Bates and Benito Gallego, Green Lantern by Dennis O'Neil and Mike Grell, Wonder Woman by O'Neill and J. Bone and Superman by Martin Pasko and Eduardo Barretto.
The 1980s and 1990s will follow in August; Superman by Marv Wolfman, Wonder Woman by Roy Thomas, The Flash by William Messner-Loebs, Justice League of America by Gerry Conway, Green Lantern by Len Wein and Batman by Mike Barr as well as Louise Simonson on Superman, Messner-Loebs on Wonder Woman, Brian Augustyn on The Flash, Keith Giffen and J.M DeMatteis on Justice League (JLI anyone!), Ron Marz on Green Lantern and Alan Grant on Batman.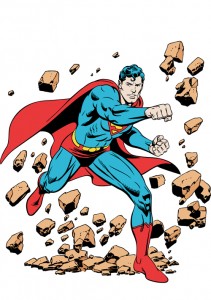 I already have my sights set on a few including all of the 1970s books plus the 1980s Justice League and Superman. However for my money the one I will be really looking forward to is Giffen and DeMatteis' Justice League book. Here's hoping they can get Adam Hughes to pencil it.
If you are as excited as us, make sure you reserve your copies today at Brave New Worlds!