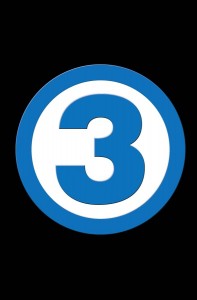 Three
You might not have realized this, but the very next issue of Fantastic Four (issue 587) will be the last for one of it's main characters. One of the original team is going to DIE! That's right. Kaput! Goners. Well at least as dead as one can be in the comics that is. The team has been separated the past couple of issues leading up to he climatic end. In little over a year Jonathan Hickman has put a big-old stamp on this title, where Mark Millar never really found his voice with the title.

Infestation
Here's a daring event for IDW Comics as they take a novel idea (a zombie outbreak) and have it play out simultaneously throughout some of their license titles – Star Trek, G.I. Joe and Transformers. Dan Abnett and Andy Lanning come on over to the dark side (or IDW) and pen Infestation #1 and #2, which starts the outbreak in their zombies versus robots before it breaks into two-issue mini-series in the above-mentioned titles. Here's a great opportunity for comic fans who generally don't like zombie books to try some zombie time, while zombie fans can dip their feet into some new universes. This one begins this month as well.

Reign of Doomsday
This one also began a few weeks ago with the shocking Steel one-shot (which is going to second print as it sold out). And when I say shocking, I mean shocking. Anyway, the Reign of the Supermen was spawned when Doomsday took out Kal-El back in the day. The first, Steel. Perhaps there is a trend coming? Anyway, this is a five-part series running through a couple different books – Outsiders #37 (part two), JLA #55 (3), Superboy #6 (4) and a final yet to be announced title. One book a month. If the first issue is any indication, we are in for one hell of a ride. Better hide the women, children and Kara Zor-El.

Age of X
We have been here before, alternate reality and the X-Men. One day things are normal, living in NYC and saving the world why everyone hates them, the next living in another weird, warped reality (Age of Apocalypse, House of M). So what is going to make this one different? For starters, Mike Carey is writing this one as it moves through X-Men Legacy and New Mutants. This one takes place in a alternate timeline (so reality is not being morphed, think J.J. Abrams' Star Trek) and here is the kicker, the X-Men never existed. This one has promise and I am looking forward to it, as should you especially if you are an x-lover. Stop by Brave New Worlds for a checklist (while supplies last).

Death of Spider-Man
All I have to say on this one is frakking Mark Bagley. The book was doing fine, the character survived the Ultimatum and I have been loving what Brian Michael Bendis has been doing with the title since the relaunch with his new friends. Well, starting in issue #153 the story is titled "The Death of Spider-Man." Could they really be killing off ultimate Peter Parker? What about his relationship with Gwen, MJ, Aunt May, Johnny? Taking place in Ultimate Comics Spider-Man and Ultimate Avengers vs New Ultimates, the mantra at Marvel with the new Ultimate 'verse is to provide stories no one has seen before. Uh-oh, looks like this could be for real. Would not be the first time Bendis killed off a great title (Dark Avengers anyone?).

Flashpoint
The summer event for DC, this one was teased last year in the final pages of Flash #1 by Geoff Johns. This is going to be a fun one with whatever happens with the speedsters changing the future, pasts and maybe even some alternate realities on Superman, Batman and Wonder Woman (I wonder if this is how she finally wears then new uniform?). This could the the one this summer and make sure to read Flash because Johns is notorious for leaving hints.

Fear Itself
You may have seen the teaser images in some of the Marvel books for this upcoming seven-issue mini-series – which promises bigger than normal issues for the first and final books (debuts this April). Some of Marvel's biggest heroes are having to face their greatest fears, and well that can never be a good thing. Marvel generally has a great track record with events, and they are tapping into something carnal that is going on in our own world right now. Everything seems to be good finally in the Marvel Universe, so of course the bottom will drop out. Check out the map in Secret Avengers for a rosetta stone.

X-Men First to Last
Starting in Giant-Size X-Men #1 it appears that the original X-Men will be taking on the current roster of the team. That's all we know. It starts in May and it is happening. Sometimes a teaser (Cloverfield anyone?) is all that we really need. Stay tuned for more, but this one appears to have promise.

Marvel Point-One
This is a terrific idea by Marvel, with so much serialization and back story going on in all of their mainstream books, new readers can feel a little overwhelmed trying to jump into Iron Man, Captain America, Spider-Man, etc. But Marvel has you covered in February with their Point One initiative. Starting in Amazing Spider-Man #654.1, Marvel will provide new readers with a perfect jumping on point while also satisfying its current readers with a story that will impact the upcoming year's story. Click here for a checklist of all the titles.
PLUS Bruce Wayne has returned and is taking Batman global, Hope is living the dream and becoming the mutant Messiah Cyclops thinks she is, Matt Murdoch is reborn, Batwoman is back in her own book and Buffy season 8 winds down, Superman returns to Action Comics in a milestone issue, American Vampire goes to war, plus a death in Archie and more!
And don't forget, it's never too early to plan to attend Free Comic Book Day 2011! Save the Date for the first Saturday in May!