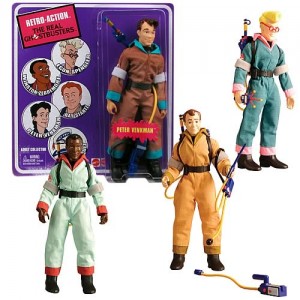 Ghostbusters Wave 1 Action Figures
The classic movie is still alive and well in all our hearts and what is the one thing we have all been begging for for the past 25 years? Well Ghostbusters Retro Action Figures as Mattel introduces the gang in the classic MEGO 1970s style. Standing 8" tall and include the original and four and only gang, Peter Venkman, Egon Spengler, Raymond Stanz and Winston Zeddemore.
World's Greatest DC Heroes Retro Action Figures
The third release by Mattel of the classic DC heroes in retro 1970s molds includes Flash, Wonder Woman, Captain Cold and Cheetah!