Willow Grove may have already discussed this Eisner, Harvey and Ignatz award winner but we are gonna do it Old City style toward the end of the month. Because it is so long we are also giving you and extra week…
Also we are giving you an extra week because our normal meeting time is being taken over by our showing of Scott Pilgrim over at the Troc with Geekadelphia (but we will get into this later)! Now on with with Blankets:

On November 22nd be sure to stop by our Old City location for our book discussion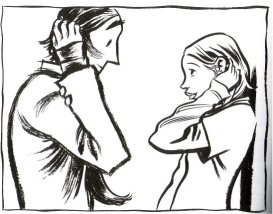 on Craig Thompson's Blankets. This multiple award winning auto-biographical coming of age story is a definite must read. Heck it even made the Time list of 10 Best Graphic Novels of the last century (along with Bone and Watchmen). So be sure to stop by either Brave New Worlds location and grab a copy of the book, give it a read and stop in on November 22nd at 7pm.
New readers/discussers are always welcomed and encouraged. If you haven't come out but have been thinking about doing so- do it! See ya on the 22nd!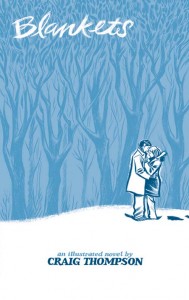 BLANKETS:
(W/A) Craig Thompson
Wrapped in the landscape of a blustery Wisconsin winter, Blankets explores the sibling rivalry of two brothers growing up in the isolated country, and the budding romance of two coming-of-age lovers. A tale of security and discovery, of playfulness and tragedy, of a fall from grace and the origins of faith.
592 pages
$29.95

Top Shelf Productions