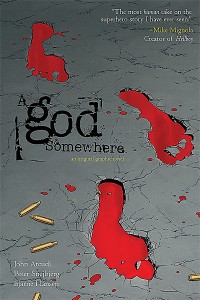 It's a tale that is as old as … well recently anyway with Heroes and so many other stories about what happens when a normal dude develops super powers (personally I think flying would be pretty cool).
Anyway, Arcudi (B.P.R.D.) is joined by Peter Snejbjerg, whose's pencils bring a realism to this book that has been described as "inventive and powerful" (Jock) and "superb" (Denny O'Neil).
Check out USA Today's review and then read it for yourself and tell us what you think on December 11 @ 7 p.m..