Look at this?! How long has it been since I've done one of these? Who knows…let's see what's gonna have me reading tomorrow…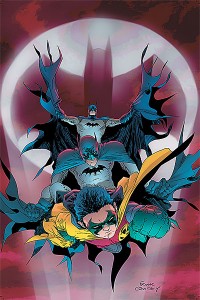 Batman and Robin #16: It's the last issue of the series (for Grant Morrison and his rotating team of artists anyways) and it should hopefully bring all of this craziness to a conclusion. What craziness am I talking about?…read all of Grant's work on Batman and then read Final Crisis and then read the Batman and Robin series (here's a reading order I found as I'm writing this) and you will understand. Like a lot of his work, which all makes more sense when it is all said and done…making it all worth a re-read, this series is looking like it is going to be tying up a lot with this issue, as well as giving birth to a few other things. It's also got two of my favorite Morrison collaborators, Cameron Stewart and Frazer Irving, on art chores so I'm set. Come tomorrow this will probably be all I am talking about. Hah. Oh yea and this issue will bring back Bruce Wayne.
Batman and Robin #16, Grant Morrison/Cameron Stewart//Frazer Irving, 40pages, full color, $3.99, DC Comics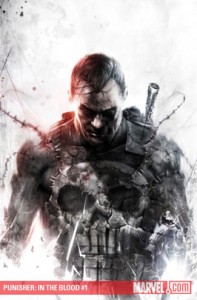 Punisher: In The Blood #1 (of 5): This issue is the official return of Frank from his time as a Frankenstein. While I for one am sad to see this Frankenstein aspect go away, I know that many are thinking it took too long, but I am just very pro-Frankenstein. But I am also very pro-Frank Castle kicking but and getting revenge and that's what this series is promising. If you read the last issue of Franken-Castle you know Frank's back with a whole new vengeance. I also love just about anything Rick Remender touches, Fear Agent!, and even though I am not familiar with the artist, Roland Boschi, I am sure it'll look real nice. Remender seems to be able to work with his artists to get the best storytelling/art out of them. Frank's back and I hope all of those who quit due to the Franken-Castle come back too!
Punisher: In The Blood #1 (of 5), Rick Remender/Roland Boschi, 32 pages, full color, $3.99, Marvel Comics
and one more just cause the cover is so &%#*-ing cool.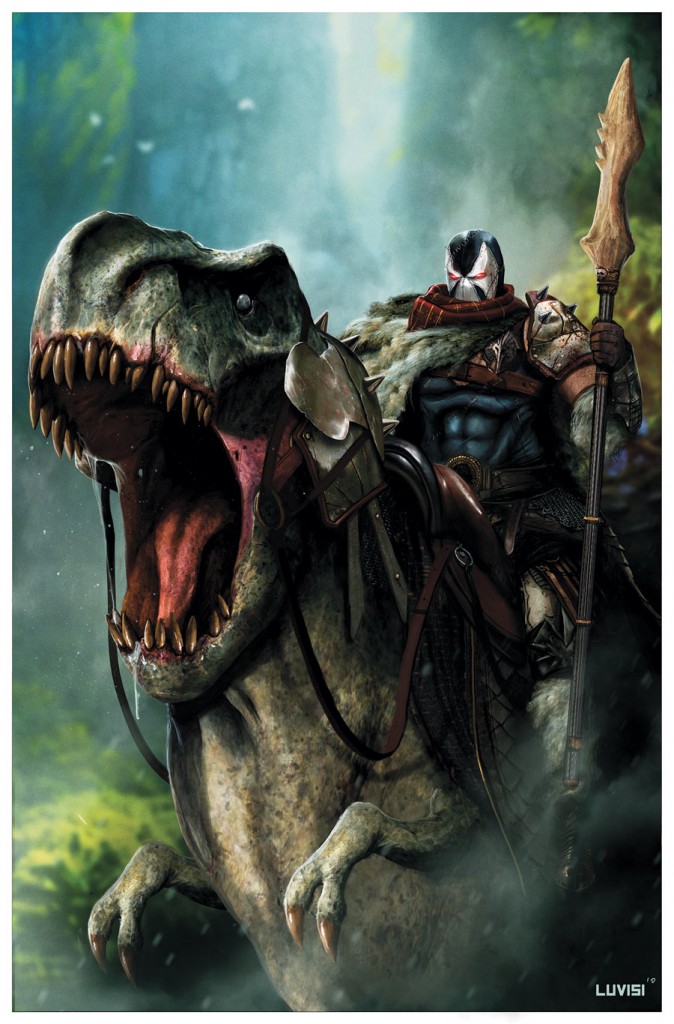 Secret Six #27: I read this series on and off but I HAVE TO READ THIS ISSUE because that's and image of Bane riding on the back of a T-Rex in what appears to be jungle type gear. 'Nuff said.
Secret Six #27, Gail Simone/J. Calafiore, 32 pages, full color, $2.99, DC Comics