Ok people, so somehow the list of last weeks comics never went live here on the site and I sincerely apologize. In fact the entire post has disappeared. I assure you this will not happen again. Let's now get on with the new stuff for this week!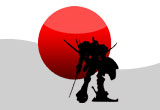 COMICS AND MAGAZINES
5 days to die #4 (of 5)
archie double digest #212
astonishing x-men xenogenesis #3 (of 5)
avengers #5
avengers academy #4
bart simpsons treehouse of horror #16
batman streets of gotham #16
billy batson and the magic of shazam #20
black widow #6
casper & the spectrals #3 (of 3)
comics buyers guide #1671 nov 2010
cowboy ninja viking #9
dark tower gunslinger journey begins #5 (of 5)
darkwing duck #4
deadpool team-up #889
do androids dream of electric sheep #15 (of 24)
dracula company of monsters #2
dynamo 5 sins of the father #4 (of 5)
fables #98
fantastic four #583
finding nemo losing dory #3
flash #5
fringe tales from the fringe #4 (of 6)
g i combat #1
garrison #6 (of 6)
gi joe origins #19
green lantern corps #52
hack slash my first maniac #4 (of 4)
heroic age one month to live #4 (of 5)
hit-monkey #3 (of 3)
hulk #25
image firsts i kill giants #1
justice league generation lost #10
justice league of america #49
kato origins way o/t ninja #4
legion of super heroes #5
marvel super special #1
mgm drive in theater #3 it terror from beyond stars
mickey mouse & friends #300
mindfield #3
muppet show #10
nemesis #3 (of 4)
patricia briggs mercy thompson moon called #1
pilot season 39 minutes #1
power girl #16
prince of persia #3 (of 4)
project superpowers chapter two #12
royal historian of oz #2
secret avengers #5
sense & sensibility #5 (of 5)
sfx #200
shadowland daughters of shadow #2 (of 3)
shadowland moon knight #2 (of 3)
skullkickers #1
sonic the hedgehog #217
spider-man #6
spike the devil you know #4
spirit #6
star trek burden of knowledge #4
street fighter legends ibuki #4 (of 4)
supergirl #56
superman batman #76
thor #615
titans #27
tomarts action figure digest #192
tracker #5 (of 5)
transformers drift #2 (of 4)
ultimate comics mystery #3 (of 4)
ultimate comics spider-man #14
uncanny x-men #528
velocity #2 (of 4)
walking dead #77
wildcats #27
witchblade #138
x-campus #4 (of 4)
TRADE PAPERBACKS, GRAPHIC NOVELS, HARDCOVERS AND MANGA
art of neal adams hc
avengers under siege prem hc
ax tp vol 01 collection of alternative manga
civil war avengers hc
dave mckean cages tp
dawn tp vol 03 three tiers
deadpool & cable ultimate collection tp book 03
fingerprints gn
four color fear forgotten horror comics of the 1950s
girl comics hc
house of five leaves tp vol 01
husk prem hc
i am plastic too next generation of designer toy hc
iron man noir prem hc
jsa black adam and isis tp
marvel adventures avengers tp iron man digest
marvel zombies return tp
mice templar hc vol 02 .2 destiny pt 2
mmw fantastic four tp vol 04
modern warfare 2 ghost tp
new avengers luke cage tp town without pity
repl dust jacket invincible iron man prem hc v 05
smurfs gn vol 01 the purple smurf
smurfs gn vol 02 the magic flute
spy vs spy book with figurines
unknown tp vol 01
wolverine reckoning prem hc
worlds greatest super heroes tp
TOYS
battle star galactica 1/6 capt apollo af
battle star galactica 1/6 cmdr adama af
battle star galactica 1/6 lt starbuck af
iron man 2 arc reactor glow accessory
marvel super hero squad 2-pk af
star wars vintage af asst
ODDS AND ENDS
amazing spider-man 2011 wall calendar
batman bobble head computer sitter
femme fatales tarot pvc statue
its the life in hell 2011 12 month calendar
peanuts charlie brown yellow t/s lg
star wars comp saga oversized 2011 wall calendar
wonder woman bobble head computer sitter
zombie outbreak survival kit

Also don't forget to grab your tickets for the Grant Morrison documentary!!!