The Old City Book Discussion Group will be discussing Mike Carey (w) and Peter Gross' (a) UNWRITTEN Volumes 1 and 2 on September 13th at 7pm.
While Willow Grove may have already read The Unwritten for a book discussion book, Old City is gonna do them one better…because you (our discussion group) demanded it we are reading both available volumes of the series! A series that Wired calls "Fascinating…one of the brainiest and most interesting comics of the year." So be sure to grab both volumes today and start reading!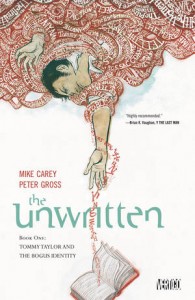 Unwritten Vol 1–
Written by Mike Carey
Art by Peter Gross
Cover by Yuko Shimizu
$9.99
Tom Taylor's life was screwed from the word go. His father created the mega-popular Tommy Taylor boy-wizard fantasy novels. But dad modeled the fictional epic so closely to Tom that fans constantly compare him to his counterpart, turning him into a lame, Z-level celebrity.
When a scandal hints that Tom might really be the boy-wizard made flesh, Tom comes into contact with a mysterious, deadly group that's secretly kept tabs on him all his life. Now, to protect his life and discover the truth behind his origins, Tom will travel the world, to all the places in world history where fictions have shaped reality.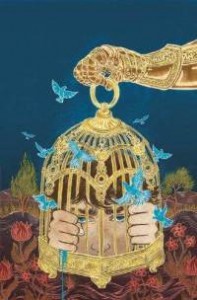 Unwritten Vol 2–
Written by MIKE CAREY
Art by PETER GROSS & others
Cover by YUKO SHIMIZU
$12.99
In this volume collecting issues #6-12 of the hit series, Tom arrives at Donostia prison in southern France and falls into the orbit of another story: The Song of Roland. Unfortunately for Tom, it's an epic that ends with a massacre…