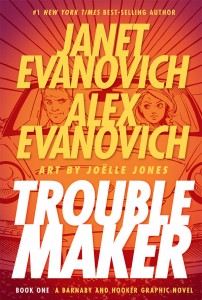 Something for the ladies this week as two new comics hit shelves at Brave New Worlds  – Janet Evanovich's Troublemaker Book 1 graphic novel and HBO's True Blood. Hit the jump for more information.
Janet Evanovich Troublemaker HC Book 1
Janet Evanovich, Alex Evanovich (w); Joelle Jones (a)
New York Times best-selling novelist Evanovich gets the graphic novel treatment.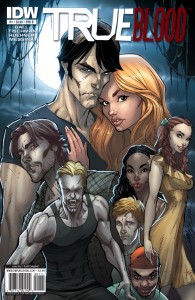 True Blood #1 (of 6)
David Tischman, Mariah Huehner (w), David Messina (a)
The hit-HBO series gets the comic treatmentfrom the adapting fools at IDW who always do good by their licenses.