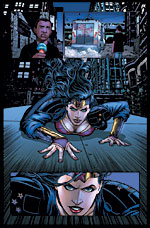 Well Tim Gunn Likes It! During his Comic Con panel, J. Michael Straczynski admitted that Wonder Woman's new outfit has not been met with a lot of enthusiasm. But at least Project Runway's Tim Gunn likes it.
Reason for the Walk Straczynski said that he and DC's Dan Didio spoke about how Superman has become a little irrelevant of late, especially after the return of all those Kryptonians the past two years. The walk is a chance for him to get to know people again, and he will face some big threats along the way, and not just exact change for the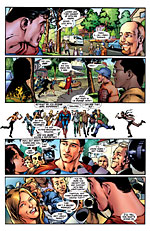 bus.
Spidey Going Big Time Brand New Day will officially come to a close in November with issue #647. Number 648 will see Amazing Spider-Man shift to a bi-weekly schedule with  one creative team – Dan Slott, Humberto Ramos, Stefano Caselli and Marcos Martin.
He's Back Zeb Wells and Clayton Crain are bringing Carnage back, with a new mini-series this October.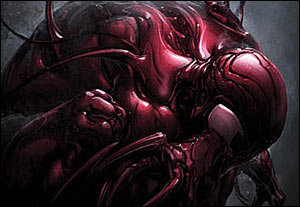 Finally! Although it might be too late with Smallville coming to a close with the upcoming 10th season, the Powers That Be at DC finally decided to bring her into the comic continuity with Action Comics #893 as part of a Jimmy Olsen co-feature (so worth that extra buck now!).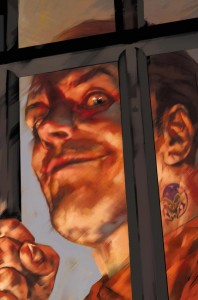 Hard Time Now that Norman Osborn is behind bars, it does not mean his story has ended. This October, Kelly Sue DeConnick and Emma Rios will be bringing a five-issue mini-series dealing with his current predicament on the Raft.