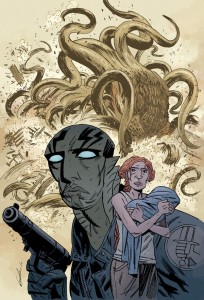 Click here for BPRD artist Guy Davis interview with chinashopmag.com.
Did you know his favorite Dark Horse Comic is Usagi Yojimbo? Well hit the link to find out more.
Chinashopmag.com will be interviewing other artists and writers not attending Comic Con all week on their website. Be sure to check it out. And make sure to stop by Brave New Worlds Not At Comic Con party this Saturday for free stuff from Dark Horse, Red Bull and us!