Join Brave New Worlds Willow Grove Book Discussion this Saturday, June 26 @ 7 p.m. as we discuss the awesomeness that is Darwyn Cooke's Eisner, Harvey and Shuster Award-Winner New Frontier.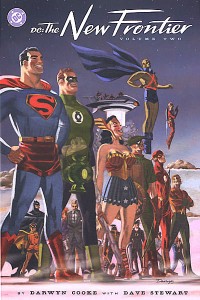 What Was Said About New Frontier
"Mr. Cooke's drawings are striking, and his plot makes good use of DC's diverse characters." The New York Times
"Using a classic style, Cooke creates a classic of his own." The Onion
Awards
▪ Eisner Award Best Limited Series, Best Coloring, Best Publication Design
▪ Harvey Award Best Artist, Best Colorist, Best Continuing or Limited Series
▪ Shuster Award Outstanding Canadian Comic Book Cartoonist (Writer/Artist)
Absolute Edition
▪ Eisner Award Best Graphic Album (Reprint)
▪ Harvey Award Best Graphic Album of Previously Published Work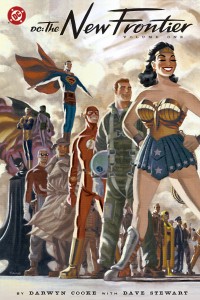 What It's About It's the Cold War and paranoia has outlawed Golden Age costumed heroes. But from the ashes emerges new stalwarts fighting for truth and justice as the seeds are planted for a new breed of hero and the legendary Justice League of America.
Watch the Movie DC Animated made a direct-to-dvd version adaptation titled Justice League: New Frontier released in 2008. Bruce Timm and Darwyn Cooke both served as producers. Terrific companion for the book.