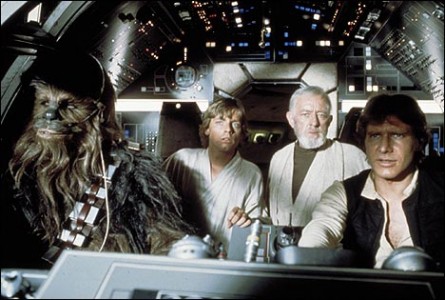 You never heard of the Millennium Falcon?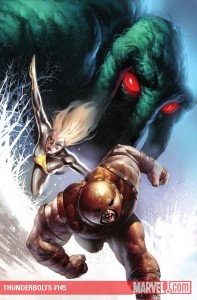 Thunderbolts #145 Jeff Parker (w), Kev Walker (a)
When Last We Saw Our Heroes Baron Zemo returned at the end of issue one, knocked Luke Cage on his ass and told his former Thunderbolts that he was back in charge.
What Did You Expect To Happen? I like how this issue begins with some of the Thunderbolts deciding to bolt (pun intended) when Cage is incapacitated, makes sense that if they have a shot at true freedom they are going to take it.
Welcome Back U.S. Agent John Walker makes his triumphant return to comics in this issue, joining team Thunderbolts, but in an unexpected new role.
Just Standing Around … What did you think Man-Thing was going to do, fight? Of course the squad's first real true test has him doing exactly that.
And About That Fight If the Juggernaut and family can't take down a bunch of Asgardian trolls, this team is going to be in real trouble. Still, it's fun watching them get their butts kicked ala Captain Archer in Enterprise.
Leaves Me Wanting More The fight with the trolls was interesting, and there is this moment at the end when Ghost gets cut, and he is all intangible so I'm like "how did that happen." Wait until you see who cut him, and end scene – argh!