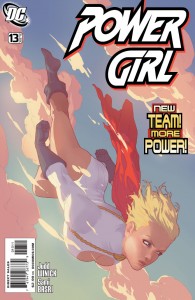 And So It Begins Power Girl's new creative team of Judd Winick and Sam Basri make their debut this week with issue #13. Check out some preview pages here.
Double Dipping Mark Bagley will be burning the midnight oil the next few months as he will draw both ends of the upcoming five-issue JLA/JSA crossover.
More Jae Lee Covers! Granted, they are attached to yet another new Deapool title (Deadpool Pulp miniseries in September), but its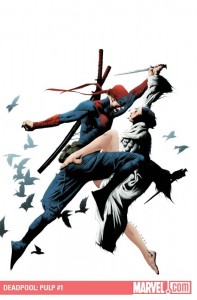 Jae Lee!
Greatest Generation Returns Alive at the same time for the first time in the modern Marvel Universe, Alex Ross will pen a new Invaders miniseries beginning in September that takes place with the Invaders today.
Ball to the Walls You guessed it, Kick Ass is back as Mark Millar and John Romita Jr. bring back everyone's favorite punching bag in Kick-Ass 2: Balls to the Wall this September in a new six-issue mini-series.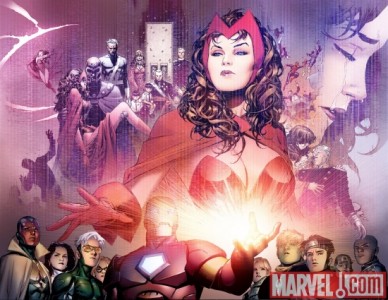 Stray Thoughts Not since Ray Stanz thought of the Stay Puft Marshmallow Man in Ghostbusters has an errant thought or sentence caused so many issues, but that is exactly what the Scarlet Witch did in House of M. Now, she's back. Check out the Marvel Preview here.