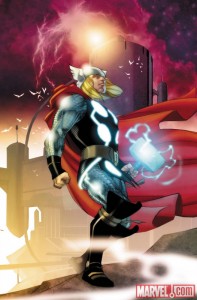 New Direction for Thor Beginning with issue #615 (September) a new creative team will be taking the reigns of the God of Thunder – Matt Fraction (X-Men) and Pasqual Ferry.
Fantastic Three? Jonathan Hickman's run on Fantastic Four continues and this September he will welcome a new artist – Steve Epting (Captain America) as well as a new arc. A six-issue story, this tale of high adventure will mark a tragic end for one of the members of Marvel's first family.
X-Men #1 Launching in July and replacing X-Men Legacy, X-Men will be brought to you by the team of Victor Gischler and Paco Medina (New X-Men). First arc promises to alter the fabric of the Marvel U.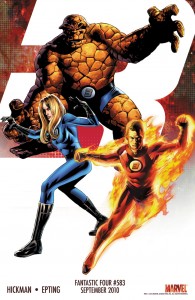 Ahnald Because you have been clamoring for it (and you know who you are), Dynamite Entertainment will be publishing comics based on the classic Arnold Schwarzenegger film Total Recall.