Due to another pesky holiday on Monday comics will be out tomorrow (thursday). Let's take a look at a few of these books, shall we…
oooooOOOOoooo! Some BAT books!!!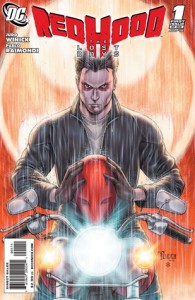 •Red Hood: The Lost Days: I for one am very happy that Judd Winick will be getting back to writing the Red Hood. I loved the Under the Hood storyline as it was coming out ( and wasn't upset like there rest of the comics connected internet and community seemed to be by the Superboy Prime punches a wall and Jason Todd comes back to life explanation of things…i mean it's freakin' comic books for craps sake….there is a Superman first off…heh). Anyways what I am meaning to say is that a new Six issue mini about Jason Todd should be awesome. He's been plaguing all Batmen as a problem since the day he returned and I am hoping that this will explain a bit more of his motivations and psyche since that return. Heck maybe we will even see how he made that batsuit with the sweet gas mask/Shredder  part.
Red Hood: The Lost Days, Judd Winnick/Pablo Raimondi, 23 pages, full color, $2.99, DC Comics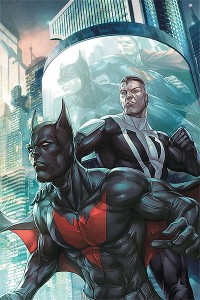 •Superman Batman Annual #4: This is purely based on my love for Batman Beyond the animated series. Our second glimpse at Terry McGinniss (our first was in an earlier issue of Superman Batman from years ago) in the DC Comics Uni is also the kick off at making him into a real DC Comics character! How can you go wrong with this one! Bruce Wayne as an old man (spoiler alert i guess…he comes back from the dead at some point…unless this is another universe). Whatever. Terry McGinnis and old man Superman team up in the future of Gotham City…and Ace is in it!!! 'Nuff said for me!
Superman Batman Annual #4, Paul Levitz/Renato Guedes, 56 pages, full color, $4.99, DC Comics
(sorry if any of this felt rushed)