New comics are pushed back to Thursday due to Memorial Day, but we think you'll agree the will be worth the wait when you see what is heading to shelves. Hit the jump for some of this week's spotlight releases.

Avengers Prime #1
Brian Michael Bendis (w), Alan Davis, Mark Farmer (a)
The Big Three are back (and we are not talking senators from Michigan).  Cap, Iron Man and Thor were the best of friends and teammates until the Civil War divided them. Now they are all back in the saddle again, but can they recapture those feelings from the good old-days?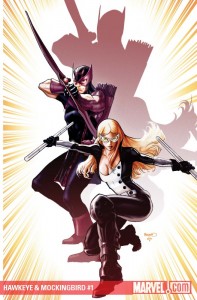 Hawkeye & Mockingbird #1
Jim McCann (w), David Lopez, Alvaro Lopez Ortiz de Urbina (a)
They're back, and we are not just talking Hawkeye and Mockingbird, but the West Coast Avengers. The creative team behind New Avengers: The Reunion team up to present our heroes with an all-new threat with an old twist thrown in.

Joker's Asylum: The Riddler (1 of 4)
Peter Calloway (w), Clayton Henry (a)
All-new installments of the Joker's Asylum starts here (the first of four in a weekly series). That crazy clown is back to narrate all-new tales from Batman's gallery of foes – Harley Quinn, Mad Hatter, Clayface and Killer Croc to follow.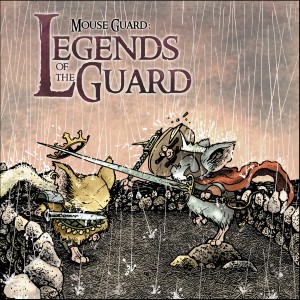 Mouse Guard Legends of the Guards #1 (of 4)
Jeremy Bastian, Alex Sheikman, Ted Naifeh, David Petersen (w)
Inside the June Alley Inn, mice gather to tell tales and outdo one another.  New anthology with new stories by creator Peterson, with others hand-picked by him.
Red Hood Lost Days #1 (of 6)
Judd Winick (w), Pablo Raimondi (a)
Winick explores the lost adventure of Jason Todd, revealing the secret that led to his death and destruction.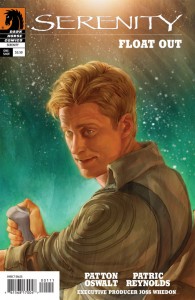 Serenity Float Out One-Shot
Patton Oswalt (w), Patric Reynolds (a)
Comedian Oswalt dips back into the world of comics to spotlight on the many beloved characters from Joss Whedon's Firefly – Wash.  Three brand-new tales of terrible one-liners and aerial acrobatics that will send fans reeling with its surprise cameo.
Thanos Imperative #1 (One-Shot)
Dan Abnett, Andy Lanning (w), Aleksi Briclot, Miguel Angel Sepulveda (a)
Welcome to the end of everything. The Fault has opened and dark forces of a rival universe are pouring through, a universe where there is no death. And Thanos is the universe's only hope.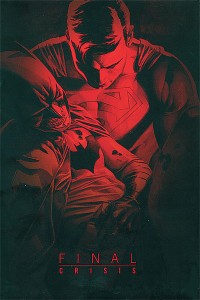 Final Crisis TP
Grant Morrison (w), J.G. Jones, Carlos Pacheco, Jesus Merino (a)
Collected in tradepaperback, all eight issues of last year's Final Crisis mini-series.  The New Gods are dead, long live the New Gods. Darkseid is back and badder than ever.

Hulk Planet Skaar TP
Greg Pak (w), Butch Guice, Ron Lim, Dan Panosian (a)
Collects Skaar: Son of Hulk #7-12 and Planet Skaar Prologue.  The Silver Surfer goes head-to-head with Skaar, who know one has been able to stop. Then, Skaar comes to Earth and reunites with his Pop.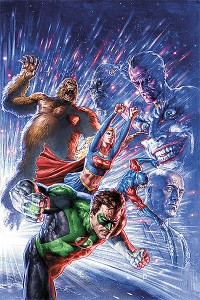 Justice League Cry for Justice HC
James Robinson (w), Mauro Cascoili (a)
These heroes are mad, and they are not going to take it anymore as Green Lantern and Green Arrow put together a new Justice League. Wait until you see the last two issues, one thing is for sure – nothing will ever be the same in some of these characters lives.