Looking for one book that has Superman, Batman, Flash, Green Lantern, Deadman and Kamandi? Look no further, hit the jump for all the details on DC's Wednesday Comics HC this week, as well as some other select titles in this week's spotlight.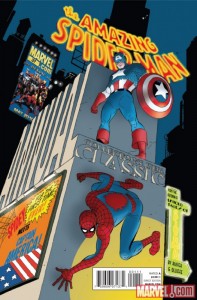 Amazing Spider-Man Annual #37
Kurt Busiek, Karl Kesel (w), Patrick Olliffe, Paolo Siquera, Sandra Chang, Amilton Santos (a)
A date with history so epic, Marvel needed an annual to tell the tale of the first-ever meeting between Spider-Man and Captain America.  'Nuff said.
Amory Wars Keeping Secrets of Silent Earth #1
Claudio Sanchez, Peter David (w), Chris Burnham (a)
Displaying his writing prowess, David demonstrates that no genre is out of his reach as he pens the third volume of Boom's Amory Wars series. A great starting point for new readers.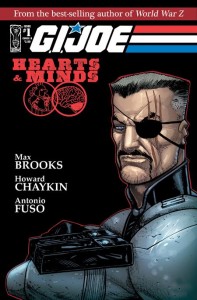 G.I. Joe Hearts and Minds #1
Max Brooks (w), Howard Chaykin, Antonio Fuso(a)
New York Times bestselling author Brooks returns to G.I. Joe with a next generation story – "Some fight for God, some fight for country.  I fight for cash, and don't you DARE judge me until you know why," Major Bludd.
Secret Avengers #1
Ed Brubaker (w), Mike Deodato (a)
Steve Rogers new "secret" Avengers squad is here. But what are they exactly? And does it really matter, I mean the Beast is back as an Avenger – a Secret Avenger!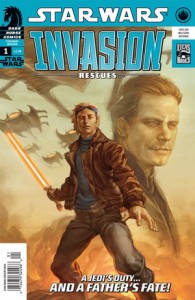 Star Wars Invasion: Rescues #1
Tom Taylor (w), Colin Wilson (a)
Now is a great time to jump into the ever expanding universe of Star Wars as Luke Skywalker's galaxy comes under siege. New Jedi's including Han and Leia's kids are the new line of defense in the war against tyranny and other bad stuff.
X-Men Second Coming Revelations Blind Science #1
Simon Spurrier (w), Gerald Parel, Paul Davidson (a)
While the X-Men are getting their collected butts handed to them by Bastion, the X-Club is wishing they were there after being lured away from Utopia and targeted themselves.
Batman Long Shadows HC
Judd Winick (w), Ed Benes, Mark Bagley, Rob Hunter (a)
Collects Batman #687-691. Batman is dead, long live Batman as Dick Grayson takes over the mantel as the Dark Knight and immediately faces a stiff test in the Penguin and Two-Face – almost sounds like a Batman movie script in the making.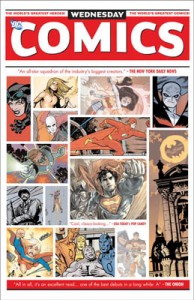 Wednesday Comics HC
Various (w&a)
The oversized, hardcover edition of DC's Wednesday Comics is here, collecting all 12 issues in their oversized glory.