'Tis the season for number one issues as both Marvel and DC launch a ton of new titles this week. Jump for (my love) and all the comic excitement this week.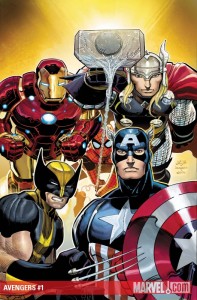 Avengers #1 Brian Michael Bendis (w), John Romita Jr. (p)
The Heroic Age Begins Here! Kang the Conqueror is back.  Did he ever pick a bad time to return. Cap yells "Avengers Assemble!" and you need to read this issue to see who answers the call.
Dark Tower Gunslinger #1 (of 5) Peter David, Robin Furth (w), Richard Isanove, Sean Phillips (p)
Twelve years have past since the Battle of Jericho Hill.  This is what happens next!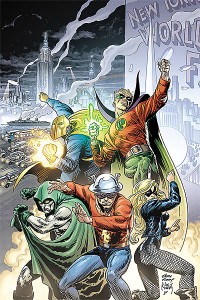 DC Universe Legacies #1 (of 10) Len Wein (w), Andy Kubert, Joe Kubert, J.G. Jones (a)
Who better to tell the history of the DC Universe then Len Wein and Joe Kubert.  This is the definitive history, starting at the beginning.
Legion of Super Heroes #1 Paul Levitz (w), Yildiray Cinar, Wayne Faucher (a)
A year ago, the Legion of Super Heroes were without a comic home. Today they have two titles including this week's fan-favorite Levitz relaunch.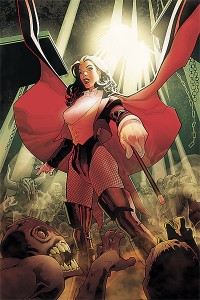 Zatanna #1 Paul Dini (w), Stephane Roux, Karl Story (a)
Finally Zatanna gets her own book. And who better to write this new ongoing series that Bat Brain himself, Dini.
Batman Streets of Gotham HC Volume 1 Hush Money Paul Dini (w), Dustin Nguyen (a)
Thomas Elliot now looks like Bruce Wayne. Check out what he tries to do. Collecting Detective Comics #852, Batman #685 and Batman Streets of Gotham #1-4.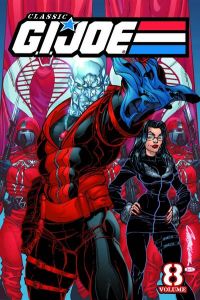 Classic GI Joe TP Volume 8 Collects Marvel's G.I. Joe #71-80. Cover by J. Scott Campbell. And remember, owning this book is half the battle, or just 12.5 percent of the battle.
Ex Machina Deluxe Edition HC Volume 3 Brian K. Vaughn (w), Tony Harris (a)
Deluxe edition collects Ex Machina #21-29, Inside the Machine and Special #3.
Hulk Fall of Hulks Premiere HC Volume 5 Jeph Loeb (w), Ed McGuiness, John Romita Jr. (p)
Fall of Hulks Begins Here! Round One, Red Hulk vs Thing! Collects Hulk #16-19 and Fall of Hulks Gamma.
Scalped TP Volume 6 The Gnawing Jason Aaron (w), R.M. Guera (a) Collecting Scalped #30-34. The feds think they can final;ly put Red Crow away as he kills someone in front of witnesses. How much you want to bet he gets out of it?