I woke up this morning with a bit of a sore throat. I am hoping it's not a cold but rather from all of the yelling challenges to Thor that I was doing last night during that WEAK ATTEMPT AT A THUNDERSTORM! YOU CALL YERSELF A THUNDER GOD!?! PPSSSSHW!!!
It was even Thor's Day (THURSDAY) and I barely got any good thunderclaps (mediocre lightning at best too).  Beyond that I just got word that there will be a Sale this coming Memorial Day Monday (May 31st 2010!) in which every piece of merchandise at both Brave New Worlds locations will be 15% off from 12-4pm! That seems like a pretty sweet deal especially since new comics don't come out until Thursday this coming week.
NOW onto something completely different!
•GEEKADELPHIA's Eric sent me a link to some sweet comic art the other day and I really wanted to share it with you guys! modhero rules and you should totally check it out!
For the website CLICK HERE
For the tumblr CLICK HERE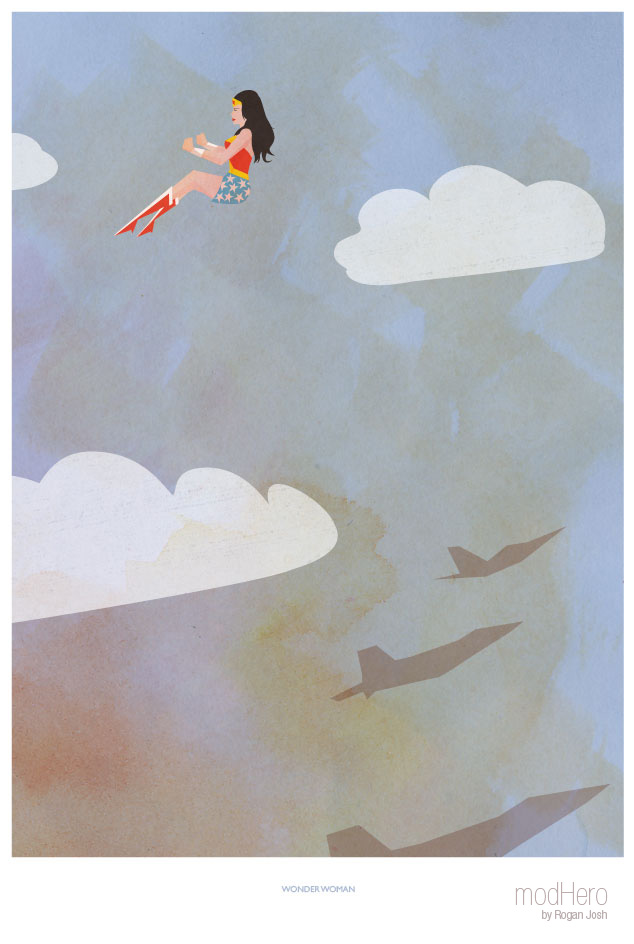 •Like Ninjas? Like CGI? How about a CGI NINJA!?! Have I got a trailer for you then… CLICK HERE
•I'll admit that I spend some time watching Tesla Coil movies on the net…and just plain Tesla related stuff in general. I've seen this Tesla Coil version of the Dr Who Theme but yesterday I was sent a sweeter version. CLICK HERE (and turn the volume up!)
•Another Youtube video that's making rounds through social circles this week is the Teen Werewolves in a school in Arizona (i think…i haven't watched it since tuesday).  This just adds to my growing annoyance with Twilight and all things of it's ilk. CLICK HERE
•Updated Guest List for WW Philly! With Picard and Data on the list all we need to complete this awesomeness is CLICK HERE

•Remember when Old City did Jeff Lemire's The Nobody as a book discussion!?! Well someone out there made a sweet short film based on that book! CLICK HERE
•This Crazy Girl (good crazy….like go out to the bar and have a great time kinda crazy…like has a special container for carrying cupcakes kinda crazy…like loves manatees a lot kinda crazy…like puts up w/ me n rob kinda crazy) sent me a list of offensive comic book characters. Take a peek. CLICK HERE
•We all know Ozzy looks like he's made of plastic or wax. That's why this prank works awesomely. Oh and apparently Ozzy has a new album on the horizon. CLICK HERE
•A list of the worst inventions. CLICK HERE
•Remember when the street in front of Old City looked like crap…well it's still on google maps looking like that.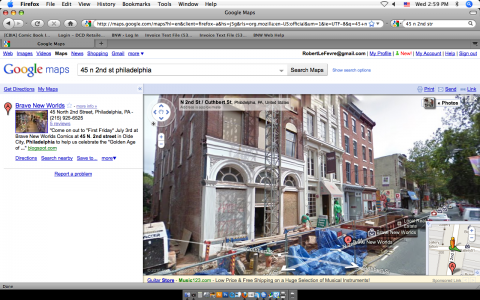 •I love when you get stupid little ads on the side of your email or youtube window that tell you to AVATAR yourself. They have a picture of some random "joe everyman" who's got no idea he/she have had their picture taken off of their facebook page and used in an advertisement. Though I will say this is the best one I have ever seen.
•Slashfilm says Tommy Lee Jones will be in Captain America: the First Avenger. I am hoping for Dum Dum Dugan myself. CLICK HERE
•Apparently JCVD will be in the next Kung-Fu Panda movie. CLICK HERE
•And how could I go through with this list of things from the week without addressing the fact that LOST ended just this past sunday night. While there are mixed reviews and feelings (and a lot of upset long time…watchers of the show) no matter how you felt there are still more questions that have not been and will not be addressed. Thanks to College Humor for making a huge list for us. CLICK HERE