Click to see why this one is special…
Since today is Free Comic Book Day and  lot of people have been asking me what exactly it is I decided that there should be a bonus A Character… to let people get the info the need!
Free Comic Book Day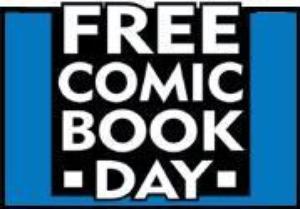 !
Free Comic Book Day is an annual promotional effort by the North American comic book industry to help bring new readers into independent comic book stores. Brainstormed by retailer Joe Field of Flying Colors Comics in Concord CA in his "Big Picture" column in the August 2001 issue of Comics & Games Retailer magazine, it was started in 2002.
Read the rest of the Wikipedia Entry HERE
Read about it on the Free Comic Book Day site HERE
We hope that you have either made it out to one of the Brave New Worlds locations today or are planning on heading out very soon to check out all of the festivities!
And a HUGE THANKS to Joe Field to creating such an awesome day!