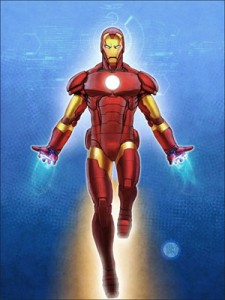 Back in 2007, the brain trust at Marvel Comics had a terrific idea, after the debacle that was the Spider-Man movies they decided to have a new comic series ready to go for Iron Man for new fans from the movies.  The result was Invincible Iron Man by Matt Fraction and two years of tremendous, Eisner-award winning storytelling.
With the second Iron Man feature just weeks away, Marvel launched two new titles this week in anticipation of new fan demand – Iron Man Legacy and Black Widow.  Both books are excellent jumping on points for all readers.
Iron Man Legacy #1 was written by Fred Van Lente with art by Steve Kurth, Allen Martinez and Victor Olazaba. The nice part about this initial story is that it is not too heavy in the Marvel continuity, which allows new readers a chance to get to know the character without being overwhelmed by the Universe.  However, there are some nice moments that show the bigger Universe in the book, including a surprise ending which will excite regular readers.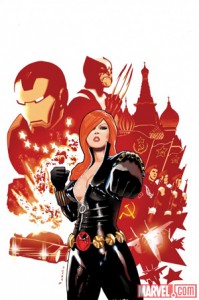 Black Widow #1 by Marjorie Liu and Daniel Acuna is also looking to capitalize on Iron Man 2's inclusion of one Natasha Romanov – the Black Widow (one of the variant covers is from the film itself, spotlighting Scarlett Johansson's portrayal).
Once again, this issue served as an excellent jumping on point for new fans, as well as regular readers.  Black Widow has been working with the Avengers of late, specifically Bucky's Cap, and he is in this issue.  So none of what readers have been enjoying has been thrown out, if anything, this issue builds upon what has come before while also making the material vert approachable.
I can not stress how great a job Marvel has done with making new ongoing titles available for what could be new fans. If this trend continues, I look forward to what potential new titles could be down the line for Captain America and Thor in the next couple of years.