Because you demanded it (you know who you are), Brave New Worlds Willow Grove's next book club discussion will be on the second seminal crisis event that shook the foundations of the DC Universe.
Brad Meltzer's acclaimed Identity Crisis is next on the docket for the Brave New Worlds Willow Grove Book Discussion on Saturday, May 15 at 7 p.m.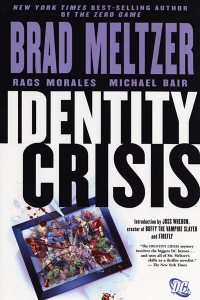 Identity Crisis also marks the first of two monthly discussions at Brave New Worlds Willow Grove beginning now through the end of summer.
Each month the Willow Grove-ites will discuss one mainstream superhero classic  (such as Identity Crisis) and then wrap up the month with its usual independent selection – which for May will by Craig Thompson's Blankets on Saturday, May 30 at 7 p.m.
Blankets was the winner of the Eisner, Harvey and Ignatz Awards Best Graphic Novel and Best Cartoonist.  Blankets is a tale that takes place in the frozen tundra of a Wisconsin winter, exploring the rivalry between two brothers growing up in what felt like Siberia.  It's also a coming of age romance for two young lovers, in a tale that features self-discovery, tragedy and fall from grace.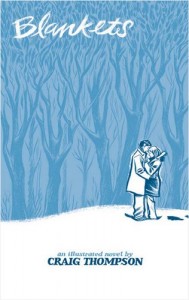 If you have yet to participate, now you have two chances a month to stop by and talk comics with people just like you (scary, isn't it?).
And coming up for June Darwyn Cooke's New Frontier, volumes one and two!