Last week I just gave you a list of what I thought looked awesome. This week I return to formula and have chosen 2 Books I Wanna Read Tomorrow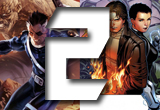 SECRET WARRIORS #15 and Siege: Secret Warriors1-Shot: Nothing like a double dose of my favorite Marvel Universe based spy comic now is there!?!
•In Secret Warriors Jonathan Hickman has utilized the oddly diverse and always bickering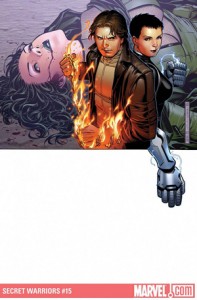 group of spy kids [that Nick Fury assembled to thwart the most recent Skrull invasion (remember that?)] to dive into the story of the ever deepening rabbit hole that was once a simple concept: S.H.I.E.L.D. Gone are the simple Nick Fury: Agent of.. days. The reveals in this series have sent even the all knowing always prepared Fury into minor shock and caused him to leave the playbook behind and shoot from the hip at times. While at times I do feel kind of lost at times do to the amount of schemes and things that still only Fury knows as well as balancing all new characters/characters being used in new ways…this book always has a lot of bang for the buck.
Secret Warriors #15, Jonathan Hickman/Stefano Caselli, $2.99, 32 Pages, Full Color, Marvel Comics
•Siege: Secret Warriors sees Phobos dealing with the shocking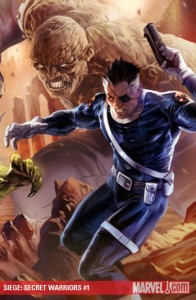 events of Siege #2 (if you have not read it i am not going to spoil it for you…but if you have how insane was that!?). Armed with a sword that can kill gods, Phobos sets out to make those that he sees responsible pay for …well again without spoilers something pretty big that happened in Siege. Basically read Siege. (why are you waiting for the trade? its 4 issues long…) Anyway if you are a fan of the Secret Warriors like I am then you are probably going to want to pick this one up 'cause even though it doesn't have all the back stabbing and intrigue of Secret Warriors proper this one reads like an action movie.
Siege: Secret Warriors 1-shot, Jonathan Hickman/Alessandro Vitti, $2.99, 32 Pages, Full Color, Marvel Comics