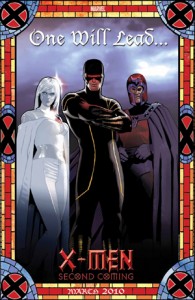 First this week, wonder twins Craig Kyle and Chris Yost, bring you a story that has been years in the making.  No we ain't talking no Siege, we are talking X-Men: Second Coming.  The seeds that were laid in House of M and came to a head in Messiah Complex promises to finish now as Hope comes back to real time, and nothing will ever be the same again (if we had a nickel for every time a book promised this).
This storyline, which begins in X-Men: Second Coming and continues in the coming months in all X-books, promises that many will be wounded and several will die.  Not one.  Not two.  Not a Teen Titan (because they are like killing a ninja now, no one cares).  But several will die.  Several what?  Now you are just going to have read to figure that out.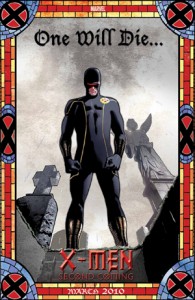 Plus, there is this whole savior thing going on like Neo or Anakin Skywalker.  The question is, which one will Hope be?
Meanwhile over in the world of everyone's favorite amnesiac, now I remember Canadian Logan, someone who has been hiding and controlling events in Wolverine's life for over 100 years finally appears and the result is Wolverine Origins: Romulus Tradepaperback by Daniel Way and Scott Eaton.  Reprinting Wolverine Origins #37-40.