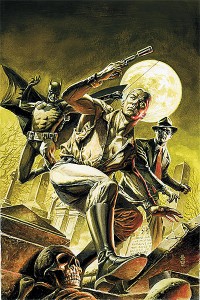 There is a little bit of something for everyone in this week's stuff that tickled my reading bone as I selected DC's First Wave #1, Buffy the Vampire Slayer #33 and JSA All-Stars #4 as my stone cold locks of the week.
Bryan Azzarello and Rags Morales welcome readers into the world of pulp with Doc Savage, the Spirit and the Blackhawks in First Wave #1.  A mystery is brewing (because that is what happens in these pulp stories) and will deepen in subsequent issues as Bruce Wayne's Batman joins the ranks.
Morales art serves as a perfect compliment for this lived-in world of real people doing the spectacular.  First Wave book one introduces a mystery and to the characters of Doc Savage and the Spirit, who appear to be heading to a head-to-head meeting, from different directions, 'natch.
Meanwhile over in the Joss Whedon universe, Brad Meltzer continues his masterful story strokes in Twilight Part Two in Buffy the Vampire Slayer #33.  Twilight is finally revealed (although due to internet leaks a lot of people already know his identity) and the mystery that is Twilight just continues to deepen.  Personally I am still trying to figure out the endgame, but knowing Whedon I will never have seen it until its staring at me in the face, in print and pictures.  I'm a little thick.
Finally if you have not given JSA All-Stars a chance, I recommend jumping on that bandwagon.  Granted All-Stars does not contain the powerhouse lineup of the Justice Society of America, but it is still filled with riveting characters, especially in the hands of Matthew Sturges and Freddie Williams III.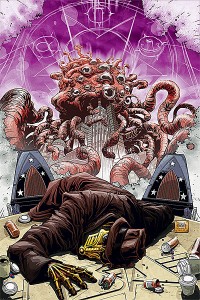 JSA All-Stars #4 this week sees its opening story come to a head as Sand joins the book with some revelations about the battle to come with Johnny Sorrow.  I have to admit, I am not a big JSA guy but decided to give this book a chance when it started four months ago and have been nothing but entertained since its launch.  And I am really curious to see how the gang is going to stop Sorrow, who is really putting Stargirl through the hoops in this arc.