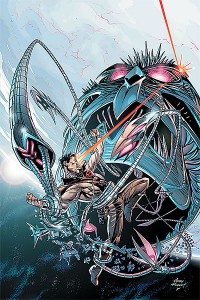 "Kneel before Zod."  Readers looking for a hint of these three little words in the last New Kypton series might have been a little disappointed.  However, things are about to hear up on New Krypton this week in Superman: Last Stand of New Krypton #1.
A three-issue mini-series by James Robinson, Sterling Gates and Pete Woods, issue one launches the new Superman crossover event – Brainiac and the Legion of Super-Heroes.  Braniac attempts to reclaim his formal bottle city but Zod has been waiting for this moment and is prepared to defeat the tin-plated robot, even at the cost of EARTH!  (Oh my).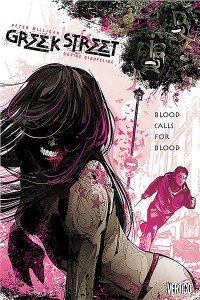 For some lighter fare this week, try out Peter Milligan's latest effort – the Veritgo series Greek Street Volume 1: Blood Calls For Blood tradepapeback.  For just $9.99 get the first five-issues of a book that boats a greek chorus of sexy strippers, vengeful gangsters, a murderous youth and a disturbed clairvoyant teenage girl.
Greek Street is Milligan's reinterpretation of the brutal and visceral Ancient Greek tragedies played out in modern-day London.